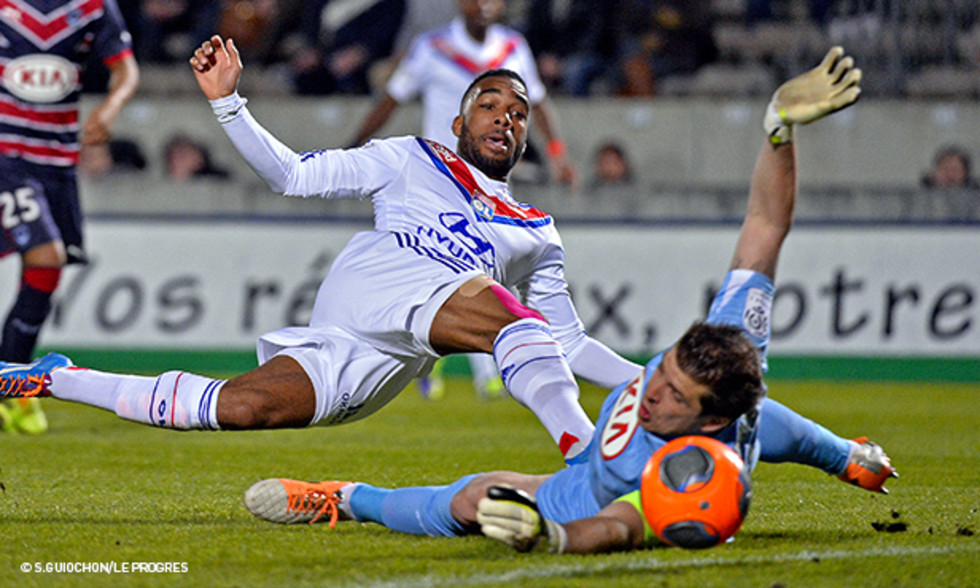 OL travel to the Stade Chaban-Delmas on Sunday evenng to take on the Football Club des Girondins de Bordeaux in Week 19 of Ligue 1.
Head to head

The last ten years in Ligue 1:
2013-14 FCGB 1 – 2 OL (Bedimo, Tolisso)
2012-13 FCGB 0 - 4 OL (Grenier x2, Fofana, Lacazette)
2011-12 FCGB 1 - 0 OL
2010-11 FCGB 2 - 0 OL
2009-10 FCGB 2 - 2 OL (Ederson, Cris)
2008-09 FCGB 1 - 0 OL
2007-08 FCGB 1 – 3 OL (Cleber, Benzema, Kallström)
2006-07 FCGB 1 – 2 OL (Fred, Wiltord)
2005-06 FCGB 1 - 1 OL (Wiltord)
2004-05 FCGB 0 - 0 OL
Ruddy Buquet to referee!
Ruddy Bouquet has been a Ligue 1 since the 2008-09 season. He has taken charge of eight matches this season, during which he has handed out 34 yellow cards and 1 red. He has refereed OL twice this season: 1-2 vs Metz and 1-1 vs Paris. He has not refereed Bordeaux this term.
Career: 119 L1 matches, 460 yellow cards, 32 red cards.
Player to have played for both teams:
Bernard Lacombe, Jean Tigana, Ben Mabrouk, Vikash Dhorasoo, Alou Diarra, Raymond Domenech, André Ferri, Laurent Fournier, Jean-Marc Furlan, Jean Gallice, Aimé Jacquet, Robert Nouzaret, Stéphane Paille, Tony Vairelles, Félix Lacuesta, Sylvain Wiltord, Jérémie Bréchet, Guy Stephan (coach)…
Yoann Gourcuff spent two seasons with Bordeaux. He was, at first, loaned from AC Milan with a buy-out option for the 2008-09 season. Yoann signed a permanent move the following year. The France international played 107 matches and scored 24 goals before joining OL in August 2010.
A stat for each:
Bordeaux have scored in every home game this season, but has only kept one clean sheet.
OL have the second-best attack in the championship with 35 goals scored. 25 of those goals have been scored at home, with only ten scored away (28%).