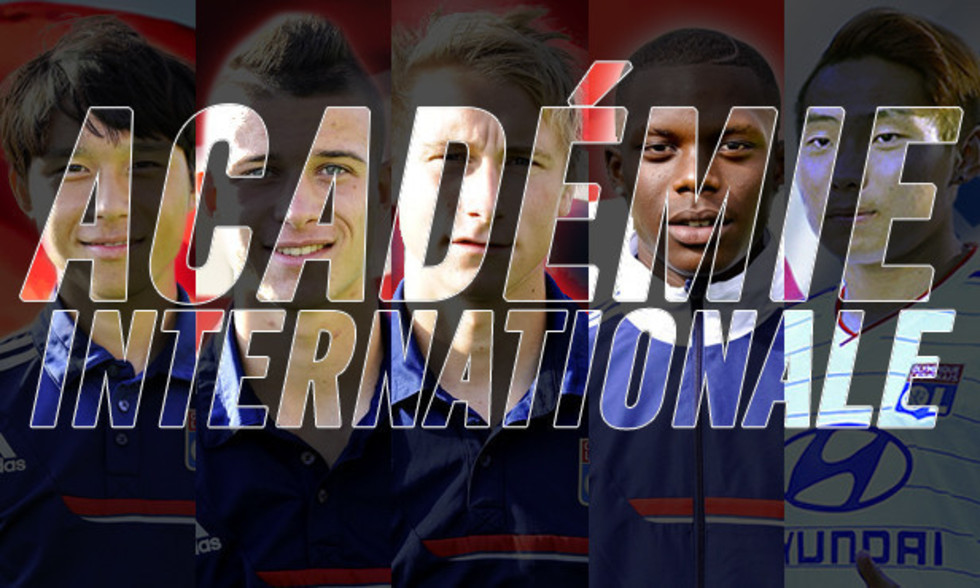 Episode 12: Everyday, Kilian Pagliuca heads from the school room to the football pitch. While the first part of the day is a little long, the second is a dream come true. But the 18-year-old Swiss youngster knows he has to work hard at both...
Every day is a veritable marathon since he left his native Switzerland. When he arrived in Lyon to join the club's academy, Kilian Pagliuca has strived to mix his school work with his football training, where he has to at his best on the pitch and also get to grips with the French education system to stay on top of his studies. "I arrived here in August 2012, at 16 years of age. I went into a class below because I came from Switzerland. Now I'm in my final year with Yoann Martelat and Elisha Owusu. I will do my Baccalaureate at the end of the school year." And for the time being, everything is going well...
The boy from Geneva has adapted well. "I'm doing OK. I'm probably averaging around 12 out of 20, so that's pretty good. But sometimes it is hard because I'm absent quite a bit with the Swiss youth national team camps. Then I need to catch up.' The OL U18 doesn't have any choice: "Every day of the week I have school from 8:00 to 16:00. After school, there's the bus to take me to the Tola Vologe training centre. I train for about an hour and a half. Then, more often than not, I eat at the club canteen. Then I head home. I don't live at the academy."
Football is only a small part of the day, which isn't always easy... "It can be hard because it's not always easy to be motivated for school. I don't like school too much, but I have to get my baccalaureate. It's very important because we don't know what the future holds." Kilian also knows that the club keep a close watch on the young players' studies. "The club know exactly how we are going at school. Patrick Berthet, the head of the club's study section is always checking on us. As soon as the results are bad or you miss a day, the club knows..."
What would he have done if he didn't have the chance to have a career in football? "I have always loved sport. I can't see myself doing anything else. I would also have liked to play basketball because I love that sport too. When I was little I used to commentate matches for fun. I never thought of doing anything away from sport."