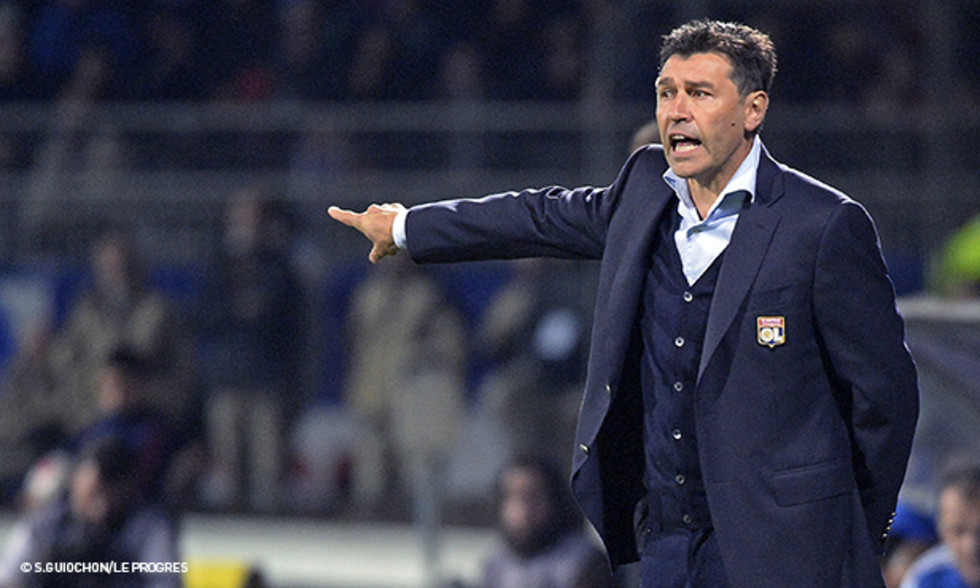 After the Stade Malherbe de Caen, it's time for Monaco in the Coupe de la Ligue… The OL coach fronted up to the pre-match press conference to discuss the Monaco game...
Hubert was it a good weekend for OL?
"We had prepared well... and the weekend went well. It was a good weekend for the standings. Not so long ago, we would have struggled to imagine we would be in this position. But it's just a league position after Week 18. We are not even entertaining the idea of being top halfway through the season. The only thing we are thinking about is qualifying in the Coupe de la Ligue and playing well against Bordeaux on Sunday."
Do you still think PSG will be champions this season?
"On paper, yes. But they can't afford to play the way they played against Guingamp. This season, the opposition is perhaps a little stronger, but it is above all, the performances of PSG that have created this situation. It's good for L1. It makes the championship exciting. Chelsea in the Champions League? I hope the team will be looking for revenge for last season and also for the comments from Mourinho. I hope Paris play like a great club…"
What do you think of this Monaco team?
"They are progressing, growing in confidence, like us. It should make for an open match, an entertaining game. The fact that we played on Friday and Monaco on Sunday, could be a factor. ASM are built on solid defensive foundations and it's been working. If Jérémy Toulalan plays in central defence, it changes the way they line-up. Jérémy is an important element in their squad. Maxime Gonalons' role at OL is comparable to Jérémy's at Monaco."
Will you be making changes to your team?
"We want to ensure the team is as fresh as possible after playing so many matches. We need to find the right balance because we can't afford to threaten our good run of form. We will keep rotating the squad, but intelligently. Alex Lacazette may be rested. He has given a lot this season, but he is young and he always wants to play every game. It's not a problem for him to be replaced. But we take off an important player for our team. Anthony Lopes will play. We'll see for the Coupe de France. We haven't confirmed who may be coming back.. We'll see after training on Tuesday."
How are you approaching this competition?
"It's an objective, in so far as qualifying for Europe is an objective this season. This is a way of achieving that goal, even if we want to get there via the league. There is no priority between the Coupe de France and the Coupe de la Ligue. We want to go as far as possible in the two Cups to offer as much playing time as possible to the squad."
Have you spoken to Nabil Fékir after your declarations?
"Yes, I had a discussion with him. I understand that this is a period when a lot is changing for him. He has to be careful of his environment that can be a destabilising factor. It is up to us to see the warning signs and protect him from becoming too individual. He has to be careful. Things have gone very quickly for him... He's only human... he could fall into the trap... But Nabil is always ready to have a discussion."
A word on Corentin Tolisso?
"He continues to progress. He fell back down to earth pretty hard against Saint-Etienne. That's part of the learning curve. He is progressing well."