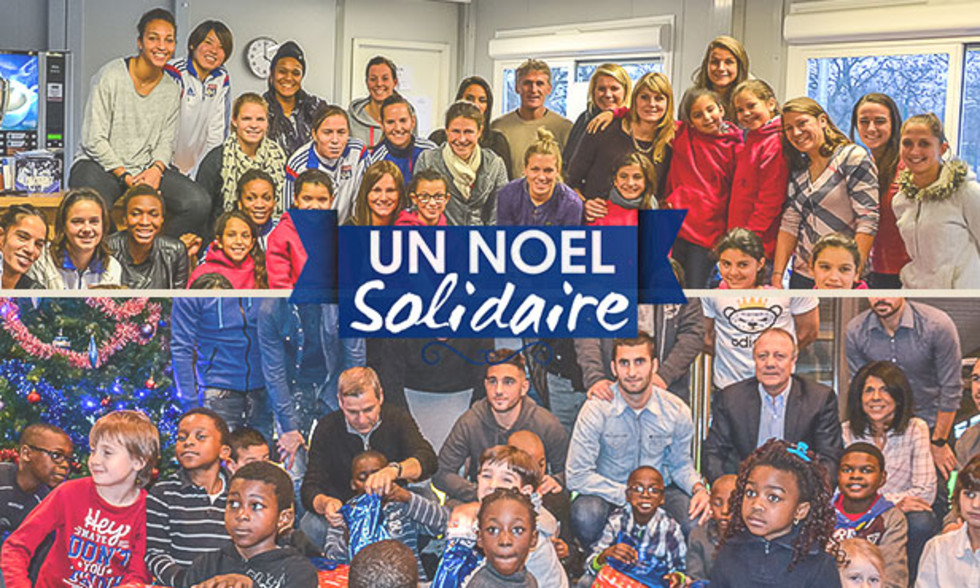 Players from the Olympique Lyonnais men's and women's teams offered some of their time for young children this week...
On Wednesday 10 December, the Olympique Lyonnais players invited 18 children from the Notre-Dame Homeless Centre to clebrate Christmas. They got together at the Club des Cent at the Stade de Gerland to share a nice and simple moment with the delighted youngsters.
Lindsay Rose and Corentin Tolisso showed off their skills in the various games proposed by the Quai des Ludes, while Anthony Lopes took on the kids, one by one at table soccer. The players and staff then shared a Christmas snack with the wide-eyed children. Everyone then got together at the foot of the Christmas tree to hand out gifts and take a few photos to mark the occasion.
There was always plenty of goodwill at Tola Vologe, where players from the OL women's team welcomed 20 young girls from L dans la Ville [http://www.sportdanslaville.com/Special-Filles_a184.html]. It was the chance for the girls to share their passion for sport over an afternoon snack, before the girls also received gifts from their 'Big Sisters'.
Find out all the latest news from the OL Foundation on olweb.fr, on Facebook and Twitter!