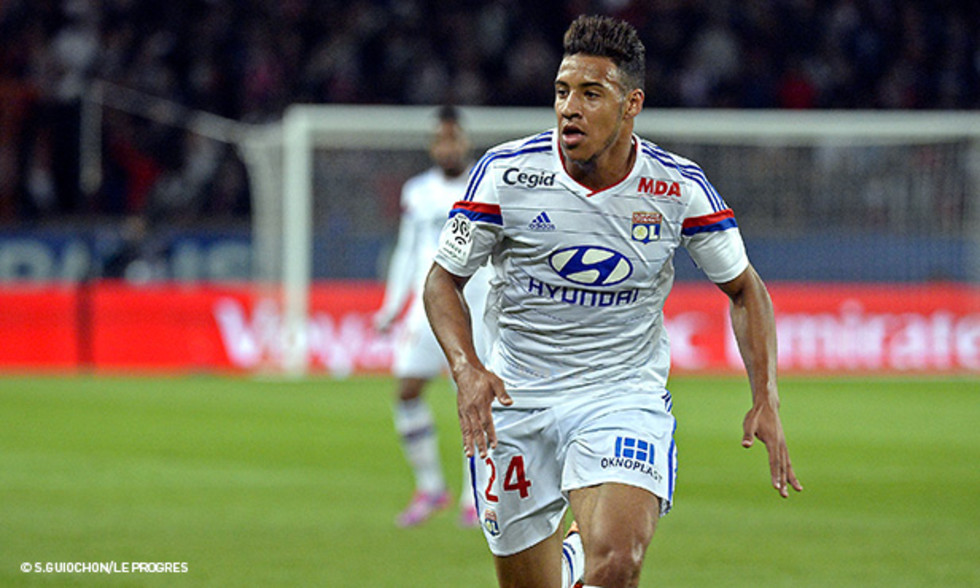 Corentin Tolisso hasn't entirely overcome his performance in the derby... But he's happy to be playing... He talks about his versatility, but also his favourite position... It's all about the hard work... and his desires for this season...
Stunned... distraught after the derby. Corentin didn't try to hide his distress at the final whistle, and he doesn't hide the fact that it still hurts. "I haven't necessarily forgotten it, yet. I still think about it a bit. I'm trying to forget it and bounce back. It was my first derby at the Geoffroy-Guichard and I was involved in conceding two of the three goals. I was directly responsible for the third goal. I wasn't under any special pressure, but it's true it was the first time I had played in a match like that. I didn't control my game well, I didn't prepare properly... So I took it on the chin, and was helped by my family, my friends, the coaching staff and my teammates. I had and I still have a lot of support."
"Guilty" of a poor match in Le Chaudron, his "worst game with OL", 'Coco' had the chance to get straight back into action against the Stade de Reims. "That did me a lot of good. The coach showed he has confidence in me. When I scored, I thought about what had happened at Saint-Etienne. I found the answers on the pitch. I pardoned myself, even if the supporters won't forget in a hurry. It's true that I was also involved in the goal we conceded, but since we won, it's not as bad for the people on the outside."

The man from Tarare has been one of the most used players by coach Hubert Fournier since the start of the season. 20 matches out of 21, all 20 in the starting line-up; 1,696 minutes, 2 goals, one assist. In four months, he has already played more than in all of last season (1,488 minutes; 25 matches including 14 starts; 1 goal). Is that a normal progression? "I prefer not to think about it. I'm playing, so that's great. I have never played so many games in a row before… I'm playing a lot; I think I'm playing well. But it would be pretentious of me to say that I think it's a normal progression for me. I just keep working hard. That's the only way to get there."

With the club, but also with his new call up to the France U21. "I didn't think about it. My first cap was fantastic. My aim is to stay there. I will have the chance to play in the next European championships if we qualify. Our elimination against Sweden was a huge disappointment, especially after our result in the first leg. Les Bleus? That's far too far away... that's a very long road yet..."
A long road for a versatile player. He has already played at right-back, left-back, defensive midfield and even higher up the pitch... and even in central defence with the reserves. "For the moment, this versatility is still an advantage. But my favourite position is midfield, just in front of the defence. Why? Because for the moment, it's easier for me to play facing the game. I still don't think I play forward enough, I'm not happy with my stats... The left foot? I'm working on it more and more in training... It's getting better." Corentin sees another weakness: "I have to keep improving in terms of my aggressiveness, follow the example of Max (Gonalons). Not a single yellow card in 20 matches? You can look at that several ways, including the one we've just spoken about..." He chooses his game against Nice, in defensive midfield, as his best so far. "I played well, neat, looking to get forward, winning back possession..."

And this Friday against Stade Malherbe de Caen? "It's a game to win by playing good football. That wasn't the case last time against Stade de Reims at home. We know that Caen will be physical… It's important to win…" And the short to mid-term goals for this young Lyonnais, who admits he loves playing with his mates? "First of all, to keep playing... And that the team has a great season and gets back to the very top!"