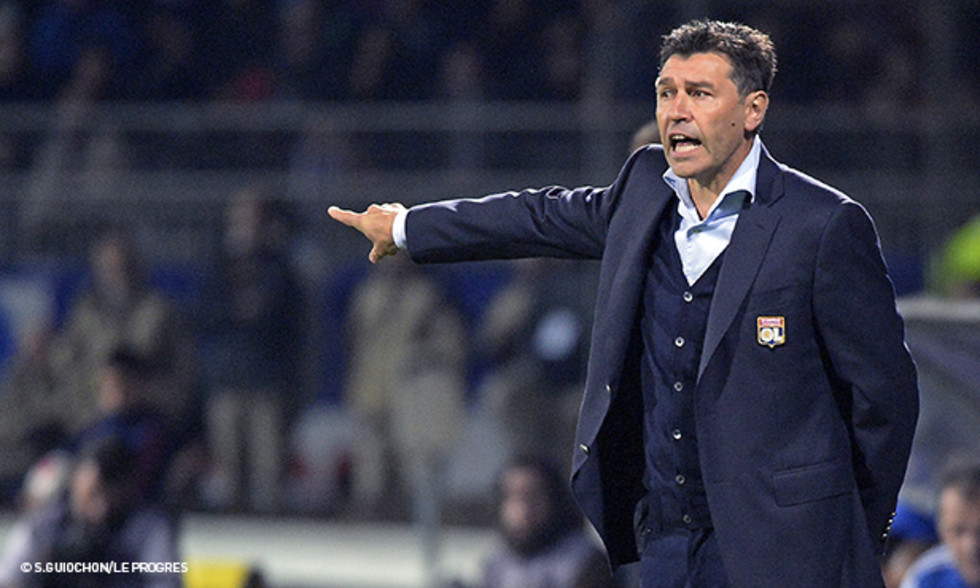 OL coach Hubert Fournier held his traditional pre-match press conference 48 hours before the Stade Malherbe de Caen visits Lyon…
What's the latest news from your squad?
"We still have two or three question marks... There won't be vast changes to the last match. For Yoann (Gourcuff), we will wait to see how he feels after his two training sessions with the rest of the squad... Henri Bedimo returns. He needed to take a little break after a long summer at the World Cup. It nice, and also important, to know that I have almost a full-strength squad to choose from with three matches coming up in quick succession to finish this first half of the season."
Can you feel that the team needs to recharge?
"I think it shows, especially mentally. We have had to by 100 per cent since September, after what happened in August. We had to get everyone back on track. That used up a lot of energy. For several matches, we weren't allowed to slip up. There was a lot of pressure on the side. That was hard to deal with, even with just one game per week. But I don't feel like the squad is struggling physically. We are able to go for the full 90 minutes, as our matches have shown. The danger is to think that we have done the hardest part...  but I haven't seen anything that suggests that's the case."
Have you put the derby loss to good use?
"We learnt a lot... It showed us that we have to fight hard for every ball, for the whole 90 minutes, especially in a match like that. It was a reminder, and I think it worked."
Is your home form particularly reassuring?
"We have confidence in what we are able to do. But we are also capable of doing it away from home. Now we need to desire to keep going. Our final league standing will depend on our away results. It was important to create a dominating, all-conquering attitude at home... If we don't get the result at home, we will have to make up for it away..."
How are you approaching this match against Caen?
"We have to be careful, find the right balance. Caen have the best away attack in the league! We need to build on what we are doing well."
It would be silly to break this dynamic we have created by letting players leave. Will we see any arrivals? You can't ask for too much (smiles).
Club president Jean-Michel Aulas said nobody will be leaving the club this winter...
"His comments come on the back of our results so far this season. It would be silly to break this dynamic we have created by letting players leave. Will we see any arrivals? You can't ask for too much (smiles). I don't think it's essential. Winter signings are rarely a success..."
A word on the attackers NJie, Benzia and Yattara?
"They are three very different players. It's a good situation and a source of great depth for us. NJie is very quick and gets in behind the defence; Yattara is more of a target, even though he is also very mobile and technically very good; Benzia, is a finisher, very technical. Yacine (Benzia) has had a number of injuries that have handicapped him this season. He needs to get back into match rhythm. He scored against Evian, and did what we expect of a goal scorer. I liked his commitment, his discipline in getting back, his attitude... Momo (Yattara) made a good start to the season before getting injured. There is plenty of competition for places."