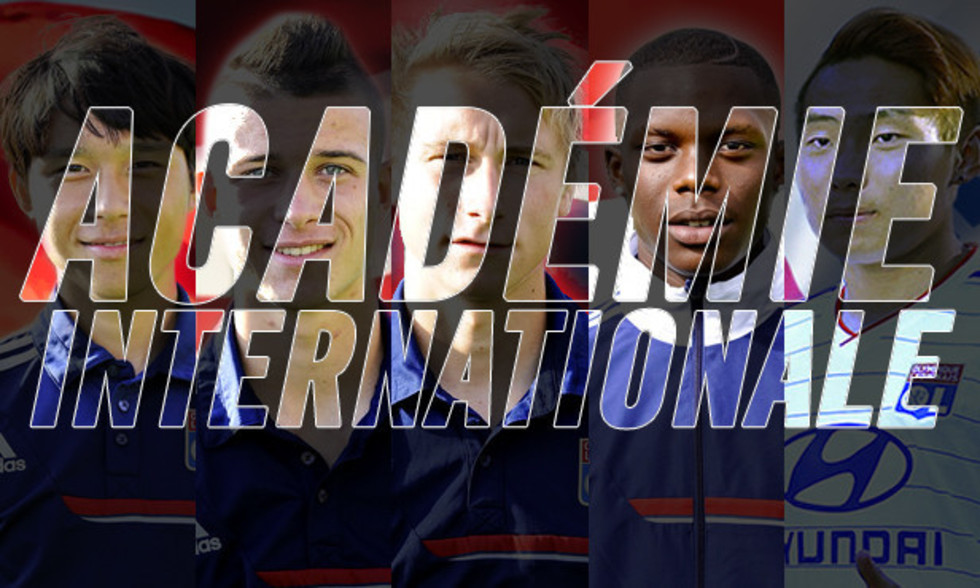 Episode 10: Straight from Chengdu, a 'small' Chinese city of just 9 million people, Zhang Xiu Wei is now perfectly settled in Lyon. The 18-year-old can count on the club, his teammates and his host family to help...
Quiet but always smiling, Zhang Xiu Wei, who arrived two years ago, is now part of the furniture in Tola Vologe: "Everything is going well here for me and I'm very happy. I get along very well with everyone. We are all friends in the team. We are closer and closer. Playing with them every day helped me settle very quickly. We have been to the cinema a few times, for example. I also have a Chinese friend who I go out with to a restaurant, or into the city or the parks. I also go and watch the games at the Stade de Gerland." But it wasn't all that simple when he first arrived in Lyon.
The language barrier was his first barrier. "Obviously it was tough when I arrived because I didn't speak a word of French. There were some tough times." But he has overcome that problem, slowly but surely. "I speak better and better French which helps me a lot in my day to day life. Me and my teammates talk a lot. We talk about football and life. When I go shopping, I can make myself understood. If I really can't I try with a bit of English."
At this start of the season, he moved in with a host family. "Before I was living by myself in an apartment. Today, I'm living with a Chinese host family. They speak Chinese and French, so it helps me learn the language quicker. They are like my real family." A second family, 8,271 kilometres from his home.
Culturally, everything is different. I have adapted to life here now. I've been in France for two years. I like it, I feel good here..
But it's still not easy to be so young, and so far away from home: "My family is a long way away now and it's not always easy. Sometimes I miss them. But I know why I'm here. My family will probably come and visit me next year. My mother has already come here for a month. It was important for me." A visit that will bridge the gap back to a very different culture he left behind. "I have the feeling that there aren't many people here in France... In China there are lots of people everywhere, always... Here there are no shops open at 8pm, whereas in China, the shops are always open. I used to go shopping in the evening with my mother and friends… Culturally, everything has changed. I have adapted to life here now. I've been in France for two years. I like it, I feel good here."