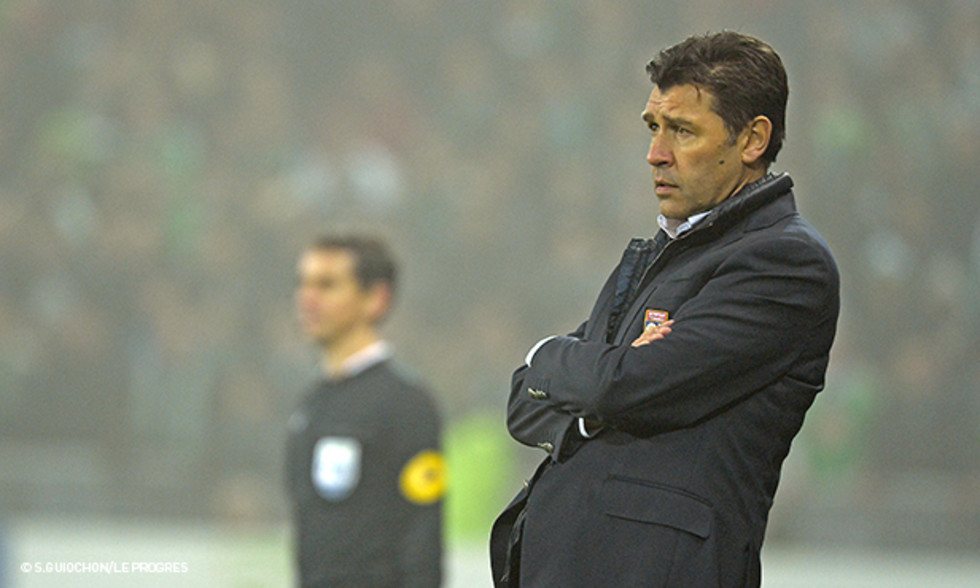 Two days after the derby defeat and 48 hours before the visit of the Stade de Reims to the Stade de Gerland, OL coach Hubert Fournier held his traditional pre-match press conference...
THE DERBY
"We still have a few bruises. You don't just walk away from a match like that. You have to quickly refocus on the next game. They derby has left a mark... We now have to wait a few months to clean that mark away in what could be the last ever derby at the Stade de Gerland. We clearly didn't approach it well. We put too much pressure on ourselves about are unbeaten run. Certain players seemed to weighed down by the pressure. We didn't recognize them. Some things weren't normal; like conceding that third goal. Some were overwhelmed by the emotion. The consequences? It's part of their learning curve. Our job is to pick them up again. We need to see a reaction. Corentin Tolisso took it very hard. He has to put the negative comments and critics out of his mind. We need to talk about where we went wrong in the derby, so that we can get moving forward again. We have to make an objective analysis so that we can bounce back in positive manner for these last five games of the year."
ALEX LACAZETTE
"He had some big chances to score. He doesn't score as many away from home. He also let himself be overcome by the pressure on the team."
INJURY UPDATE
"No injuries after the derby. Milan Bisevac is suspended. Returning players? Not at the moment. The game is too soon to imagine anyone else coming back. We'll see for Sunday..."
REIMS
"It's a special match for me. 90% of the squad played under me last season. I spent five years there. That's a long time. I invested a lot into the project. We had some great moments, getting promoted twice. Have I changed? I'm the same man now at Lyon that I was at Reims, but in a different context. It's easier to prepare this match. But it's not a match between Fournier and Reims… Jean-Luc Vasseur has already made his mark. We need to study this team in detail. There is real quality in this Reims side. They are in great form since the older players have returned and defensively, they are very strong. They are strong in matches, and up front, there is the talent of Moukandjo to make the difference. Are we worried about the physical challenge? We have to improve in this department. It's important to be more physical than we were against Saint-Etienne."
HOME
"We know we are capable of playing well at home. But we can't ignore our poor away record if we want to stay in the top three. Our young players and a different approach will probably help us rectify this problem."
PLAY
"Our opponents know us and know how to play us... Our match against Bastia should have been a warning... We should have made more of what happened against Bastia."