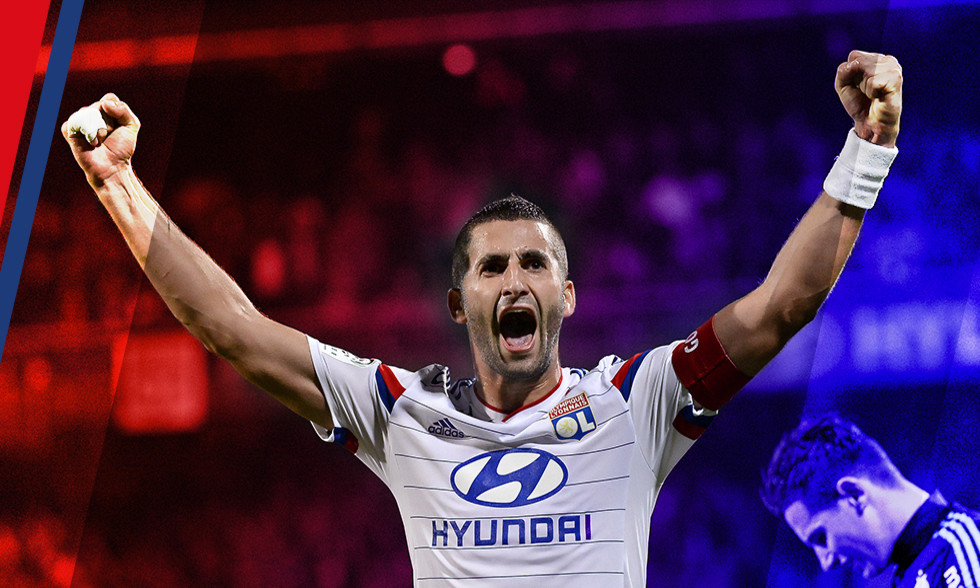 Yes, the historical rivalry between the two sides is as important as ever when these two club's lock horns, but there are also a lot of other factors to consider in this 109th Rhone derby between Saint-Etienne and Olympique Lyonnais...
The traditional supporters await this match with the traditional passion. For them, this is THE match of the season. From one point of view, the fans can easily imagine returning home from the game with a big smile on their faces, like the last 15 trips to their near neighbours.

But this derby is also part of a week of matches that could have big ramifications for the standings, and the ambitions to come. This 109th derby, like the one last season, for example, is one them. Four points separate the two clubs. Not many. A victory for either side could change everything and have a very positive effect. The final match of the round means OL will also already know how the likes of OM, PSG, Nantes, Rennes and Bordeaux have fared...

Les Verts, fourth last season and ahead of Olympique Lyonnais (for the first time in an eternity), are playing a lot of football. Sunday's match will be their 22 official game of the season. They left a fair bit of energy on the pitch on Thursday in the Europa League. They are a side that lack goals, as the stats show. But they are also a solid outfit, just take their last Ligue 1 outing against Nantes. They have individuals and team virtues that will be boosted by the 90 minutes this weekend.


Les Olympiens were poor against Bastia but they extended their unbeaten run to 10 matches. When you can't win, you mustn't lose! In Corsica, OL did the bare minimum, in what was a match back after the international break. 60 kilometres from their base, there will be no lack of motivation. The famous Cauldron has become 'their home' over their last 15 visits... with some incredible scenarios. Who could have forgotten last season... or the goals of Govou, of Benzema… in stoppage time... to win matches? OL return to Geoffroy-Giuchard with the returning Fekir, but without Grenier and Gourcuff. OL in their traditional 4-4-2 diamond-shaped midfield and a bench ready to step up if necessary. At kick-off, OL will already have won one match: the one of home-grown players... and in a derby, that can count for something!
---