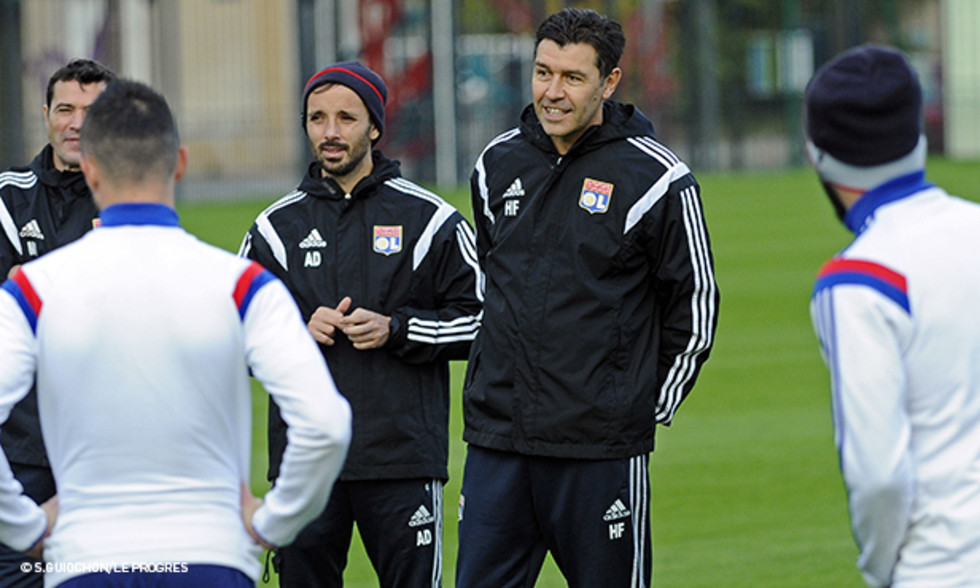 Olympique Lyonnais coach Hubert Fournier held his traditional pre-match press conference ahead of the Bastia match…
FRENCH FOOTBALL NEWS
"It's not good for the image of French football. But I don't have enough information to give a balanced opinion. I will wait to learn more. The image of football is tarnished though. As soon as money gets involved, men can react in different ways. Ever since the VA vs OM scandal, we haven't had this type of thing. But we can't turn a blind eye… this sort of thing can happen. Sanctions? Everything has to be proven first… Let justice take its course."
INJURY UPDATE
"Returns? First of all we must congratulate our African players, all of whom return having qualified for the Africa Cup of Nations. That will mean a number of absentees in January and February. For the rest, Clément Grenier is working his way back, but he is still some way of competition. He won't be in the squad for Bastia. It would be silly to risk him. For the Derby? We'll see how he progresses… For the moment, it's too early to say. Gueïda Fofana? He's coming along well. But we have to be patient… He's on the right track. Yoann will be in the squad. He could start, even if Nabil (Fekir) had been there. For Jordan Ferri, he will be in the squad if he passes a last fitness test."
BASTIA
"We will draw on what OL did there last season... We saw against MHSC, that this Bastia side rediscovered its virtues and true value and can make it's stadium a very difficult place to travel."
WINNING RUN
"There is always a risk with the international breaks. To keep the run going, we have to be disciplined, and determined to keep the run going, but we all know that every run comes to an end sooner or later. We want to keep it going as long as possible. If we rest on our laurels, we will quickly come unstuck... It's up to the coaching staff to stay vigilant. The international break can be a problem when you're in such good form. We have to be careful during the match to avoid playing like we did against Guingamp."
FIXTURES
"This third block of fixtures is perhaps the most dangerous with four away matches. It's a tough run. It will tell us a lot about future. The first objective is to finish in the European places. After, to battle for the top spots late in March could help us. Everything will come down to that period... At the moment, all this is just speculation..."
ATTACKING PLAY
"It's the same away from home. Our approach is to play well and win, while having a good balance to be solid at the back."
MERCATO
"We will talk about that after Week 19..."
BENZIA
"His progression has been handicapped in large part by injuries this season. That is preventing his evolution. He is starting to get back to his best. He is playing well with the reserves. At training he is starting to push for a place in the squad."