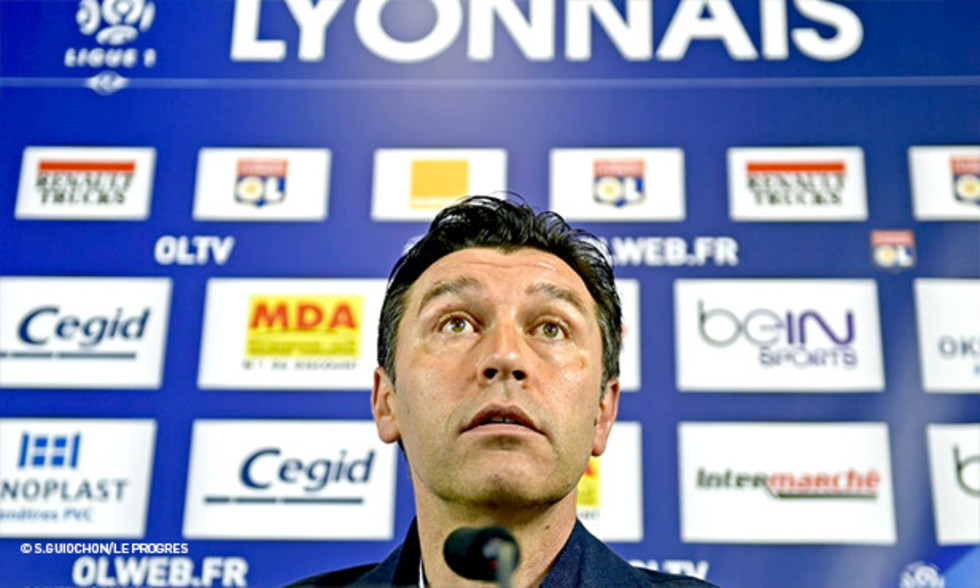 Olympique Lyonnais coach Hubert Fournier held his pre-match press conference on Friday and looked ahead to the match against Guingamp and discussed his side's approach to the game...
What do you think of this EAG side?
"I watched their Europa League match as a coach that will play them in three days' time. They played very well. They have won their last two matches. They're are in good form and will be difficult to play against. We are wary. Obviously this is a potential banana skin of a match, even if certain players will be tired after their efforts on Thursday. An advantage for OL? Without a doubt it's an advantage if we put in the right intensity and all the ingredients... to run them into the ground...."

It could be a good weekend for OL in the ladder?
"It will be a good weekend if we win. But we'll see because it's not only down to us. I don't look at the standings for the points. We are preparing our match and all the rest is just a distraction."


Is your team's spirit one of its strengths?
"Yes, it is a strength. We fight hard for our results and we have to keep it up. Everyone in the squad is playing their part, even those players that aren't playing as much as others. The confidence is back and there is a winning mentality that we saw against Nice. Risks? The risk is takin git easier in the so-called 'easier' matches. That could see us come unstuck. I have to watch that and ensure everyone works hard every day."

Is being in the top three at Christmas an objective?
"We aspire to being there, but you can't believe that the so-called 'easier' matches will be easier. In November, we have a tough fixture list with trips to Bastia and St-Etienne… It's a tricky month. And in December we will be playing twice a week... Ambitions higher than the top three? We are near and far. We have to keep working hard, the experienced players have to keep the level high and keep demanding that of the whole squad."

Yoann Gourcuff's injury?
"It's bad timing for him and for us. But this injury isn't as serious as the last one. How long will he be out? It's too early to say. Frustrating? Yes, like all injuries... but it means other will get the chance to play and show what they can do. Obviously Yoann is very upset by this injury and it's a lot tougher for him than it is for us... But I'm not a fatalist when it comes to his injuries. Playing so many matches could have been a factor. We are working on keeping him positive..."


The quality of your squad must make picking a starting XI difficult...
"It's a nice headache to have. That means you have lots of solutions. To go a long way in the league, you need everyone."

Will you rest players against EAG?
"I'm not looking to make players happy... We'll so what we do depending on our opponents... Everyone needs to be ready to keep the team winning... Turnover? We'll see... Perhaps in attack. Momo Yattara was good off the bench against Nice… We have options that don't affect the quality of the side."

The Africa Cup of Nations will go ahead as planned...
"I'm not disappointed by that decision. I didn't think it would be called off or moved. And OL can't prevent its players from playing for their national teams..."