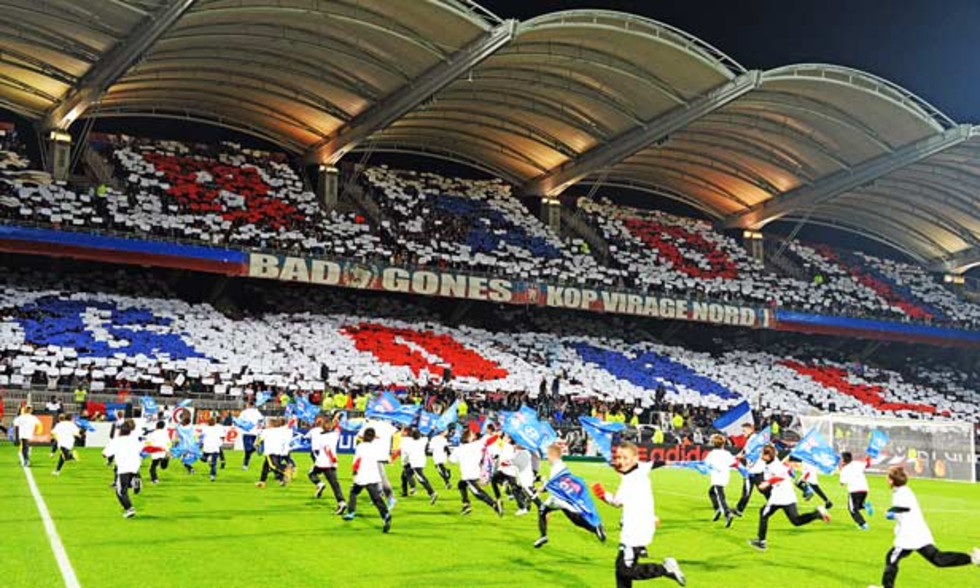 Olympique Lyonnais would like to thanks the 227,818 spectators that have watched the first seven Ligue 1 home games of the season at the Stade Gerland.
The Stade de Gerland has the third-highest rate of supporters per match this season with 32 545, at 87% capacity and a record high 38,712 fans for the match against Marseille.
The start of the season has was again shown the bond that exists between the club, the players and the supporters, that come in great numbers and create an excellent, festive atmopshere.
Olympique Lyonnais is delighted with the support it receives from its fans and their enthusiasm, but would like to remind those supporters of the obligation to respect the security measure put in place to ensure that the festive atmopshere continues to cheer on Maxime Gonalons and his teammates.
The club would especially like to remind fans that emergency flares and fireworks are not permitted inside the stadium and that their use can result in financial sanctions against the club. O.L. will continue its pollicy of zero tolerance for those that use emegency flares and fireworks at games. During the last two home matches, eight arrests have been made with charges laid by the club, for the use of emergency flares and fireworks. Olympique Lyonnais will continue to work with the authorities to ensire that the Stade de Gerland remains a festive venue.
Thanks once again to the supporters and the official fan groups and for their amazing TIFOS last Sunday for the visit of Marseille and for the atmosphere that helped the players record a great victory.
We'll see you on 9 November at 14:00 for the next match against Guingamp.