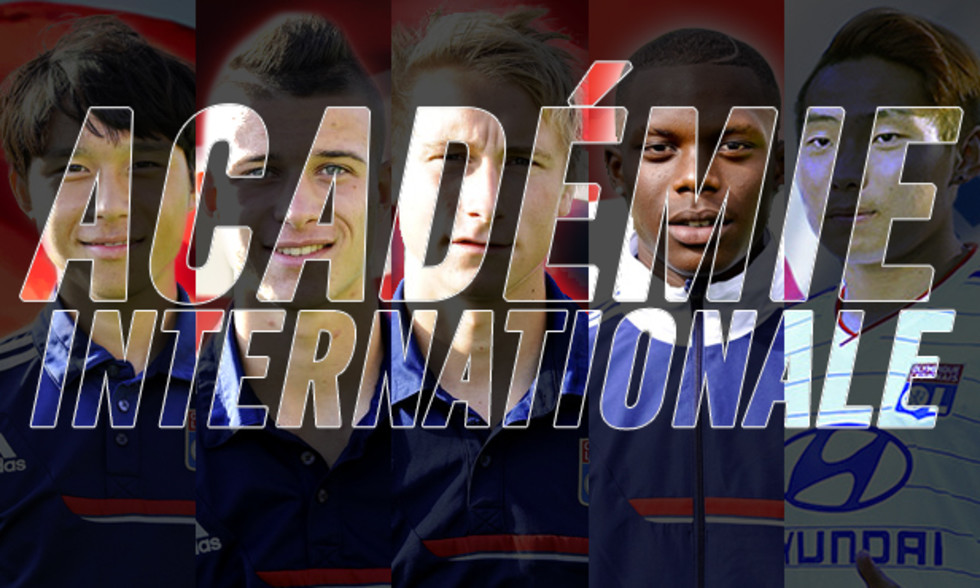 Episode 4. Christopher Martins Pereira is only 17 years old. The Lyon player has made his full international debut this summer with the Luxembourg national team...
20:40, Sunday 12 October 2014. The Luxembourg national anthem rings out around the Stade Josy Barthel ahead of the match against visitors Spain, the 2010 world champions. Silva, Iniesta, Busquets, Costa… then the camera stops on an unknown face in France, that of a 17-year-old and the great hope of Luxembourg football. Christopher Martins Pereira (3 caps) is soaking it up. "This international break went really well for me... it was great to play the  former World Cup winners. I gain a lot of experience from matches like that. I try to do my best to help the team as much as possible." In the starting line-up, the young OL Academy player and his compatriots went down 4-0.
Ambitious, he felt his side could have done better. Obviously a little overawed by playing against such quality opposition, Christopher was far from being overwhelmed and is focused on what is important. "It was a dream come true, of course. But for that dream to remain, I have to keep working hard. I haven't achieved anything yet. I still have a long way to go. I will do everything I can to keep improving and raise my level as high as possible." The national team is obviously a great apprenticeship.
Christopher's parents are from Cape Verde, but there was never any doubt in the player's mind who he wanted to represent at international level: "I am very proud to wear this shirt. It's something incredible to represent your country. I didn't hesitate at all between Luxembourg and Cape Verde. I didn't want to play for the national team last year because I thought I was still too young. I didn't want to rush things. I wanted to take my time. This season, I feel ready, so here I am." It was on 8 September in the 1-1 draw with Belarus in a Euro 2016 qualifier that he earned his first cap.
It didn't take him long to settle on the pitch, or in the changing room, despite his tender age. "I received a great welcome from the other players during this international break. They knew me a little before, so that helped. The other players were really there for me. I felt right at home immediately." He could draw upon his friendship with two players from the 1995 generation, with whom he played in the U19s.  Christopher really is ahead of his time.