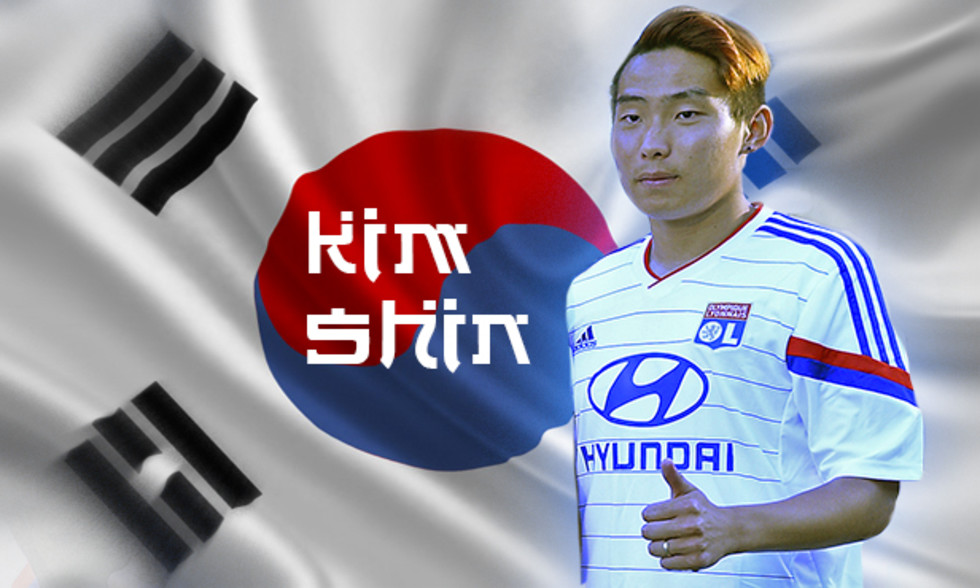 The ever-growing name of Olympique Lyonnais and the club's presence internationally has seen a number of foreign youngsters (China, Korea Republic, Norway, Luxembourg, Switzerland) head to Tola Vologe. Take a look at the first step of Kim Shin, a 19-year-old Korean.
Kim Shin impresses on trial
He quit his native Korea Republic to head to Lyon for a a two-week trial that was to be a short but enriching experience. And then everything changed for Kim Shin. The 19-year-old Jeonbuk Hyundai player showed his worth on the pitch. He will now continue at Tola Vologe, at least until June 2016 thanks to a two-year-contract 18 July 2014. Two months have passed since then. He's had the chance to settle in his new country, a new city, a new culture and a new style of football with new teammates. His quick progress in French and his thirst to learn has even impressed his French teacher.

His first appearances in OL colours have been very promising. The Korean scored a hat-trick with the U19s against the Paris U19s in a friendly in August. He earned his first start with the team against Grenoble in September. But the neo-Lyonnais picked up a little injury before recently returning to training. Back to full fitness, he will join up with his national youth team and head off to the U19 Asian Cup to take place in October. Korea Republic are defending champions and take on Japan, China and Vietnam in the group stage. Kim Shin leaves Lyon on 5 October, the day after the CFA match vs Hyères.
Three questions to…Kim Shin (OLTV)
Your signature with OL? "It's an honour to play for OL. I really want to improve and show what I can do. I didn't hesitate a second when I got the chance to come here. I knew this was a great opportunity for me and that it would also be great for the team of Jeonbuk. I did everything I could to succeed in my trial."

Your adaptation? "The first week, I didn't have too many problems because I'd already been here before. I knew how it worked. I was very excited to be starting a new adventure and to show the coaches what I could do. I rested up well to be ready. It's not easy with the language barrier, but I already have lots of friends. We make lots of little jokes with the few words that I have learned. I want to learn more French to be able to talk more with people."

Your debut? "It was very hard at the start because I rested a lot back in Korea and it was difficult to get going again. I also got injured. It really wasn't easy. When I scored the three goals against Paris, that gave me a lot of confidence. It was a real help. I told myself that I could do it, that I could succeed here... I know that two years is a long time. I have time to progress. I'm here to try and play with the first team."