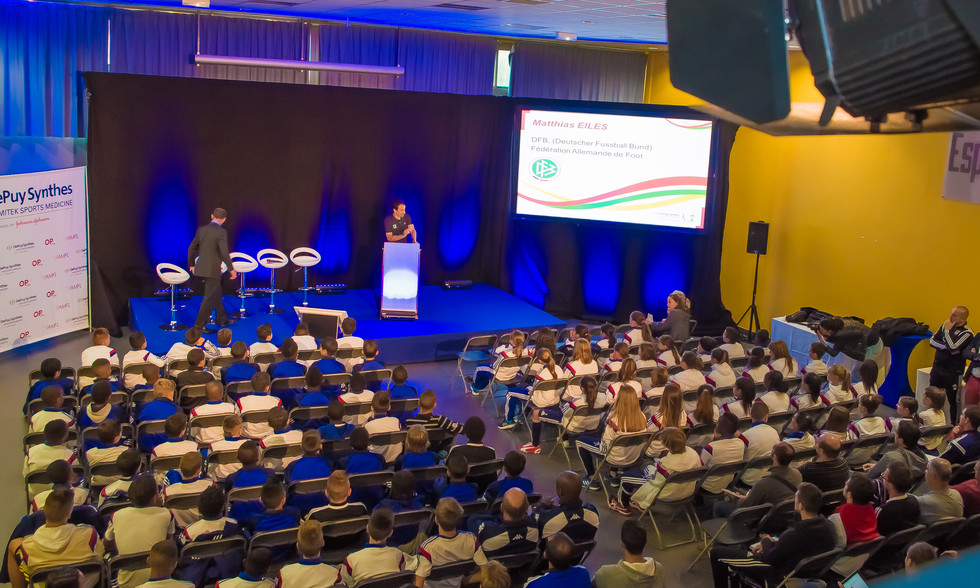 The FIFA 11+ program was presented on Wednesday 24 September in the Roger Gourhand Room. The boys and girls from the Lyon pre-Academy and representatives of the club's partners were invited along for the occasion.
FIFA and their Evaluation and Medical Research Centre have developed a complete warm-up program in association with Johnson & Johnson. This method significantly reduces the risk of injury in matches and in training for players aged 14 years and over. Scientific tests of the method, used regularly, showed a reduction of 30% to 50% in the number injuries.
An introduction to the method was organised on Wednesday 24 September in the Roger Gourhand Room in Lyon by Johnson & Johnson, charged with the global promotion of FIFA 11+. Alexandre Marles, the club's head of performance and professors Servien (Triat centre) and Sonnery Cottet (Santy centre), representatives of AMFL, were also there to present the method to the boys and girls and the club's partners.
The young players then had the opportunity to put their new knowledge into practice with a special training session directed by club fitness coaches Sylvain Rousseau and Romain Segui.