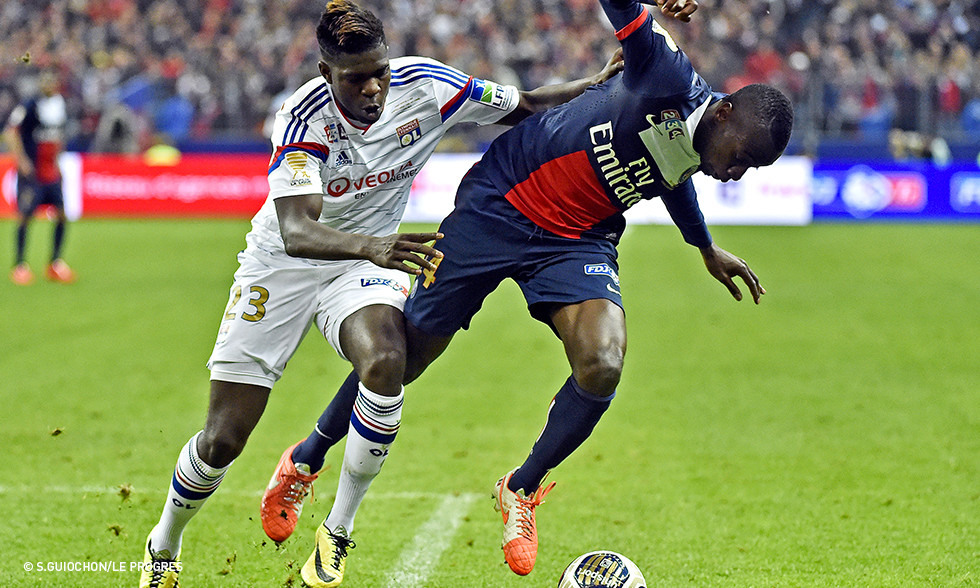 Olympique Lyonnais travel to PSG this Sunday in Week 6 of Ligue 1.
Referee: Ruddy Buquet
Ruddy Buquet was born on 29/01/1977 in Amiens. He refereed in L1 for the first time in the 2008-09 season.
Last term he refereed 20 matches in Ligue 1 and handed out 78 yellow cards and 3 red cards.
This season, he has refereed three Ligue 1 matches, including OL's loss to Metz:
-        Week 1: AS Monaco 1-2 FC Lorient (6 YC, 1 RC)
-        Week 3: AS Saint-Etienne 0-0 Stade Rennais FC (5 YC)
-        Week 4: FC Metz 2-1 OL (1 YC)
Throughout his career, he has refereed OL eight times for 2 OL wins, 3 draws and 3 losses:
-        2009-2010: Sochaux 0-4 Lyon
-        2010-2011: Lyon 1-1 Auxerre, Lyon 3-0 Lens
-        2012-2013: Lyon 0-0 Evian
-        2013-2014: Lyon 0-1 Reims, Lyon 2-2 Marseille, Lyon 1-2 Saint-Etienne.
-        2014-2015: Metz 2-1 Lyon
Awards: Voted best Ligue 1 referee for the 2013-2014 season at the Trophées UNFP.
The Numbers: 277 matches for 1021 YCs and 70 RC. 112 in Ligue 1 for 417 YCs and 30 RCs.
Paris on the attack in Europe
The capital club open their European season tonight. Their first challenge is at the Amsterdam Arena against Ajax,four time UEFA UCL champs. It's a third consecutive UCL campaign for PSG. After the disappointing draw with Rennes last weekend, the Parisians will be looking to impress.
Group F: FC Barcelona, Ajax Amsterdam, PSG, APOEL.
The treatment Room
Paris: After recovering from a knee injury, David Luiz should return to the starting line-up tonight. Serge Aurier should be back on the bench, however Thiago Silva is absent.
OL: Milan Bivesac and Henri Bedimo remain doubts.