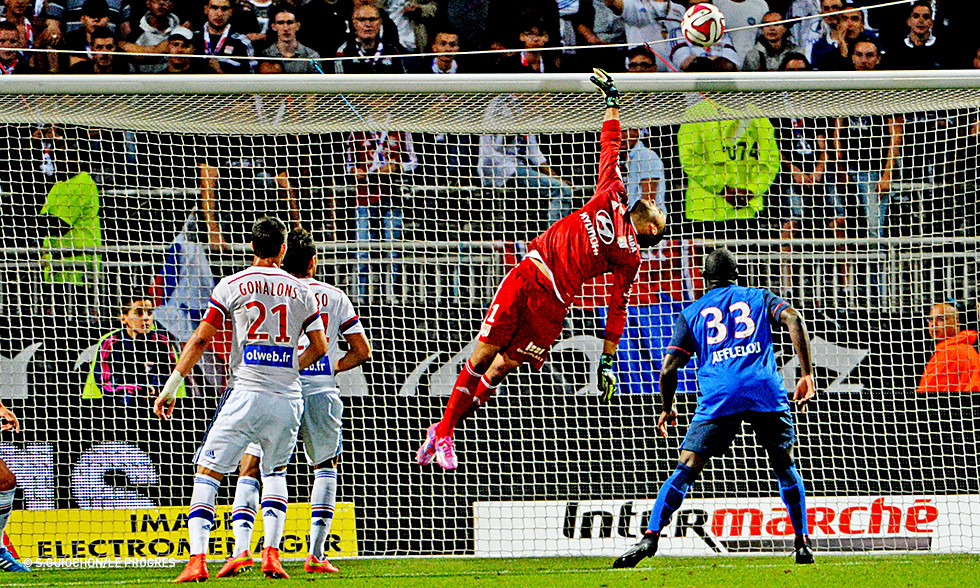 Without the stunning performance from goalkeeper Anthony Lopes, OL would have really struggled to claim all three points last Friday against Monaco...
"We win together and we lose together..." It's a famous footballing term, churned out again and again at the end of football matches. Football is a team sport where every element contributes one way or another. There's no denying it. Without forgetting the work that goes on in the background, with training, pre-match talks and preparation, last Friday, for 90 minutes, Anthony Lopes, almost on his own, carried his teammates to victory. Called upon more and more as the minutes passed, he stopped everything, especially anything Berbatov could muster... he could have caught marbles he was so in form.

From the simple save to the most complicated, Antho was there. He ruled his entire area and was imperial on his goal line. Coming for a high ball in a crowded area... diving for the camera to pick out a header... Flying to punch out a shot under the crossbar... low down to the left to turn a shot around the post... Just before half-time a reflex stop to deny Berbatov… In the 83rd minute, launched through the air to finger-tip a Germain header onto the crossbar... From start to finish...


Anthony? Like a cat that never sleeps. Always moving, always alert. Against ASM he produced one of his best matches as a professional, alongside the heroic display in Plzen and the majestic shows last season against Lille, Nantes, Guingamp, Valenciennes, PSG, Zürich… all matches in which he played a major role in the final result.

He turns just 24 on 1 October, and rarely makes mistakes, although he knows he still has plenty of room for improvement. In his play, his stare, his words... he has no fear, pushes himself beyond his limits, loves the struggle, hates a lack of commitment and detests defeat. He turns 24 soon... another step on the way to the top of his game. Like that save to deny Germain...