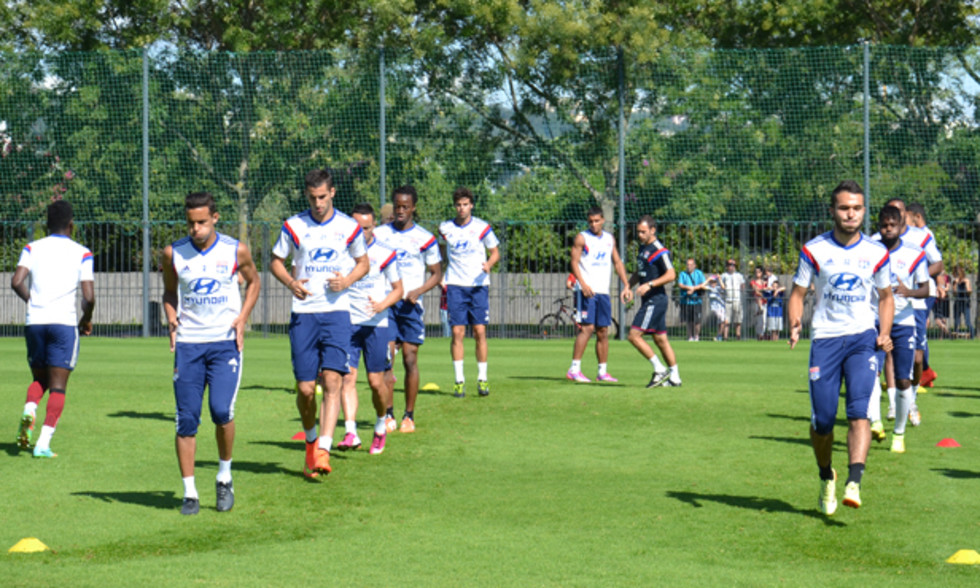 The first training session of the week, on Monday morning saw the team work on possession and passing. It also saw three players, absent on the weekend, return to full training.
After a light training session to recover from the match away to Toulouse, Les Lyonnais were back in training on Monday morning. The OL players warmed up under the direction of fitness coach Dimitri Farbos. The players then moved to the upper pitch for a long session working on possession and passing. The starting XI from Saturday then headed inside while the other squad members took part in a small-sided game.
Steed Malbranque, Mouhamadou Dabo and Yoann Gourcuff, all sidelined against Toulouse, trained normally. Clément Grenier continued his individual program alongside Antonin Da Fonseca and Alexandre Marles. Christophe Jallet trained indoors.
Training was also an opportunity for the fans at the Tola Vologe training centre to see Cris, the former OL defender, who spent eight years in Lyon, back for a visit!