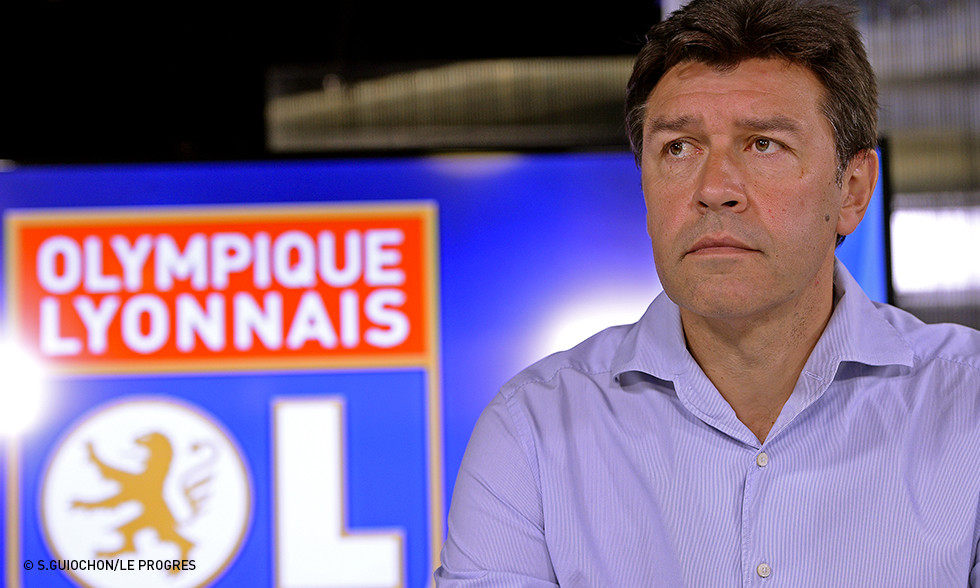 Hubert Fournier conducted a press conference in the company of club president Jean-Michel Aulas… He showed just how motivated he is to improve results and the quality of the team's football...
MERCATO
"I had asked for a quality reinforcement in attack. But given the way the mercato went and our means, we didn't find the special opportunity we were looking for. To sign a player just for the sake of it was not the best option for the club."
REASONS
"Our squad wasn't able to work together as a whole during preseason. There is the example of the injured players from last season (Grenier, Dabo, Fofana, Gourcuff). In Tignes, 8 players were absent from training. It's a shame. There were also players coming back from the World Cup. August was a terrible month. We had a frantic schedule with eight games to play and the playing squad was not ready for it. Well done to the players who got through it without getting injured. We needed to have more options for turnover. It showed against Metz in the last 15 minutes. All that had a big influence on the results."
PRESEASON
"The meeting with the players was very constructive. I listened to what they had to say. Big changes are often difficult. It might have been a different story had the results been better... Perhaps the break from the past was also a little radical. A lot of players were used to working a different way, a way that suited them. We will get better, modify certain things, while staying in line with our project. We have analysed the situation."
YOANN GOURCUFF
"Yoann has recovered from his ankle injury, that's certain. But he's a player that hasn't played in over three months and he's struggling to maintain the rhythm of intense training sessions. He has had a lot of problems in his preseasons in recent years. That's a part of it. Yoann needs to get his confidence in his own physical ability back. Perhaps his latest problem is due to that. His return? As soon as possible would be good, but you have to do things in order. He needs to train regularly with the squad. Maybe he'll be ready for the visit of Monaco?
THE ABSENTEES
"A few players will be back soon, like Samuel Umtiti, Nabil Fékir, Mou Dabo and Momo Yattara. Steed Malbranque needed this little international break. He has been playing with a sore knee and hasn't trained in recent weeks. For Milan Bisevac, it might be a bit too soon, but we hope he'll be back for Monaco. As for Yassine Benzia, he should be back after the game against PSG. Henri Bedimo should be OK for the trip to Paris."

CHOICES
"When everyone is back, and only one match per week, my choices will be sporting. I can't wait for that moment. It's true that the team was built to go a long way in the Europa League… The current situation will get the best out of the staff and the players. It's good to have competition for every position. That element was missing in August."
PERSONAL SITUATION
"It's important to stay united during these difficult times and draw on the club's experience. I have confidence in the future. I wasn't expecting a public show of confidence from the president, even if I asked myself some questions. Do I regret my decision to come to OL? I don't regret a thing. It's a great challenge to have to turn things around. I feel good when the going gets tough. I experienced this exact same thing with Reims. I have ambitions, in terms of the results and the quality of the team's football."