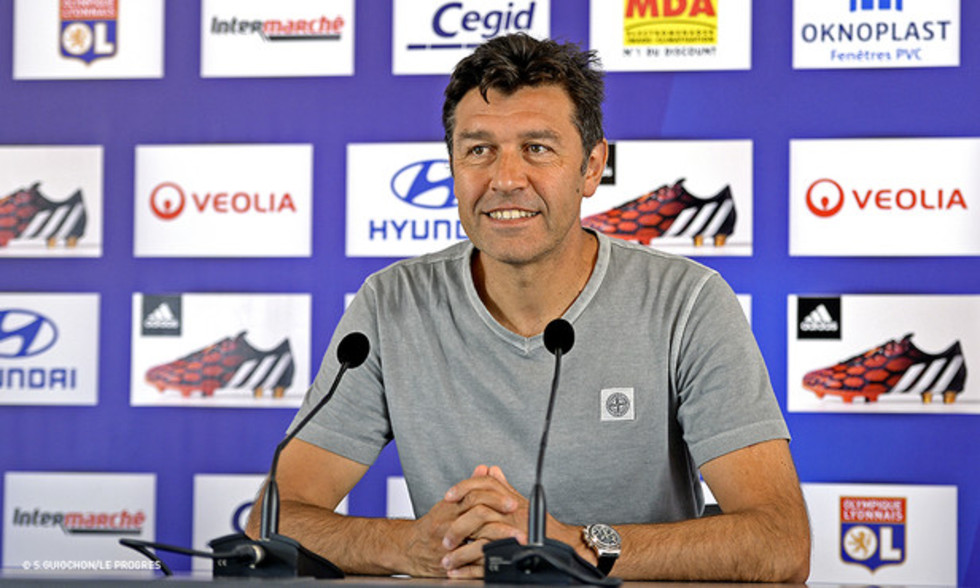 The day after the elimination from the Europa League play-offs and 48 hours before the Ligue 1 match against Metz, Olympique Lyonnais coach Hubert Fournier held a press conference…
ABSENCES and RETURNS
"Lindsay Rose returns, other than that, it's the same squad."
ELIMINATION
"It's hard. It's not what we were looking for. It was a tough mission. We won away, it's the second half at the Stade de Gerland that cost us. We have to stay calm. There were some positives on Thursday. We showed we have values, and at time we showed we had quality. We have to be strong against Metz to avoid conceding any goals and we will have chances at the other end. Worried? I'm not worried because we reacted very positively during the match. We showed enough pride to go down fighting. It's not a bad thing to only have one match per week, especially with the players returning from injury. I'm not worried about empty weeks... It will give us the time to work... to progress and go further."
QUALITY CONCERNS
"Certain players have shown they still to improve. We have to be objective: certain players are currently showing their limits. These matches will mould their futures..."
FC METZ
"We are travelling with a squad that will be playing its fifth match in a row. That's not the same for FC Metz. We need to take that into account. We are heading there with a burning desire to get the best possible result. A special welcome with the presence of Robert Duverne? Robert won't be on the pitch. I like him. I know how professional he is. The club will be happy to see him again."
INTERNATIONAL BREAK
"It's a chance for us to have a squad that's more in line with the club's objectives. We are going to work hard. Certain players will be working on their strength and fitness, the ones that didn't do it in August for various reasons."
MERCATO
"Things could happen, like they could in any club. Players might leave or not... a nice surprise could sign... To let Alex Lacazette leave would send negative signs to the squad and the club. I don't have any worries on that front. We are closer to seeing him sign a new contract."
DANIC
"That was how the president felt. He is free to make his own analysis, like I am. I made mine. Danic's problem is not what the president said, but his performances on the pitch."