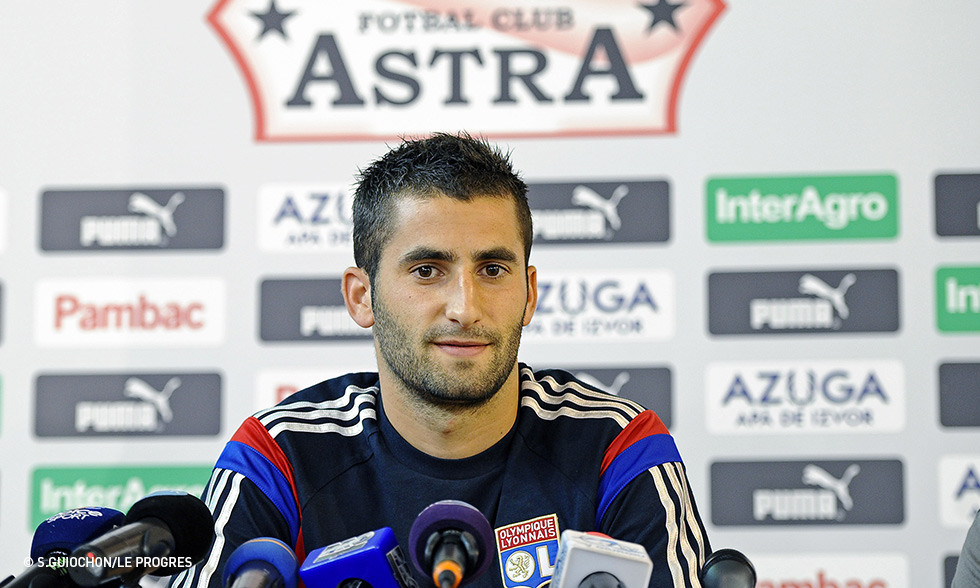 Hubert Fournier and Maxime Gonalons fronted up to the press ahead of training at the Stadium Marin Anastasovici…
Maxime Gonalons
"We have had a few problems in recent matches. It concerns the entire team. We lacked structure and discipline and we have paid for it. We need to show some pride. We're coming off three losses in a row. We need to show something different. We need to dig deep to qualify. It will be very difficult, but in the past we have turned around difficult situations. We will do everything we can. We are still missing a lot of players so it's not the best way to go into this clash. But we will also fight for those that are missing. We have to be strong. I need to get used to playing in central defence. We'll put our problems to one side. We're not used to this type of situation... We want to show that OL still has a place in Europe."

"Our meeting helped move things forward. It was important... We said what needed to be said... It was very positive and I hope it shows on Thursday. The presence of the club president here? He has confidence in us. He adds his experience and his support. It's good that he's here."


"We need to be patient. You have to construct matches in Europe. Astra are going to sit back. But we're not going to go out all guns blazing, even if do have a big handicap from the first leg to overcome."

Pressure is a daily thing at OL. The results have been disappointing. There is a lot of pressure on the club on Thursday..."

"Qualification? That would be a fantastic result..."
---
Hubert Fournier
"We need to put in the intensity and we also need to be patient... Above all, we have to avoid giving the types of gifts to our opponents that we have in the last two games... The players are very motivated. The aim is to qualify for the group stages and I am expecting to see a fight-back from the players and a vast improvement on our recent outings. I hope the team feel they have something to prove. The meeting? It was to listen to what everyone had to say, how everyone felt. It's not only the fitness that has been lacking... We had to start again with clear objectives..."

"If we analyse the first leg objectively, we saw in the first half that we can win this tie. But we need to be consistent, and maintain the intensity in our game for the full 90, or 120 minutes. Yes, we have a number of players missing and that's a big handicap. Fatai missing for Astra? He is a very dangerous player, a key player for their team. But I don't know if he will play or not..."

"The transfer market? We talked about it this morning... But for the moment, we are focused entirely on Thursday's game."

"Our formation? You'll see it on Thursday night..."