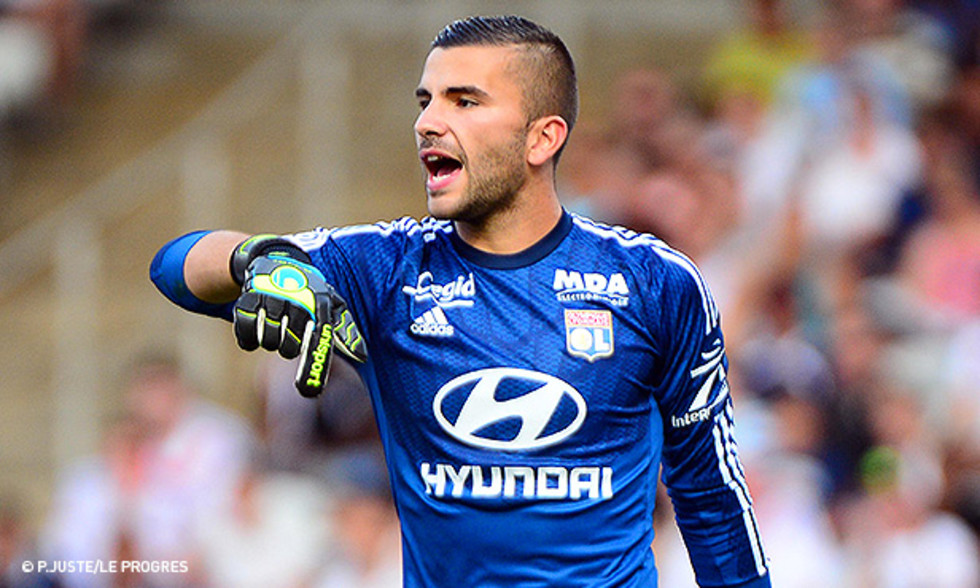 With the disappointment still clear on his face, Anthony Lopes fronted up to the media after the defeat to FC Astra. But not beaten… two days before the game against Lens, the desire to bounce back was his overwhelming desire...
In the end he had work to do. A lot of it. His defence was overrun in the second half as the Romanian side poured forward in wave after wave of attack. Anthony Lopes stood between OL and an even heavier defeat than the 2-1 loss his side suffered. "We were at home. We needed to score as many goals as possible. But that's not how it went. We left too many holes." Holes that were perfectly exploited by FC Astra. "We conceded far too many chances… We need to be more compact in defence." Yet things had started so well. But like against Toulouse, Les Lyonnais showed two very different faces in each half. "We can't afford to play for just 45 minutes. You pay for it at this level... There's a little fatigue, but it's not acceptable to throw in the towel like that. There was a flagrant lack of concentration." In short, it was a night to forget. "It's hard to see the team suffer like that."
With their backs to the wall, OL must now head to Romania looking to qualify. That doesn't scare the 23-year-old goalkeeper, despite the statistics that give OL little chance... in fact, just a 7% chance of going through. "We want to turn those stats on their head... Yes, we're disappointed, but there's no point crying over spilt milk, it doesn't do any good. We have the squad good enough to get through. We can beat Astra. We have to set the record straight." Starting this Sunday in Ligue 1.
OL host Lens in Week 3 of Ligue 1. After the loss to Toulouse, Anthony Lopes needs to bounce back. "We need to show we have the depth and quality to do it... We need to get back on track. We are obliged to get all three points. We can't afford to lose as many points at home as we did last season." To do that, the side will again be without a number of absentees. "We have a lot of players out injured. It's frustrating and a big handicap for the side." Umtiti, Bisevac, Bedimo… the defence has been hit hard. Not easy for the goalkeeper whose defenders change from one match to another. "Of course I prefer stability in the defence, but we have to deal with it."