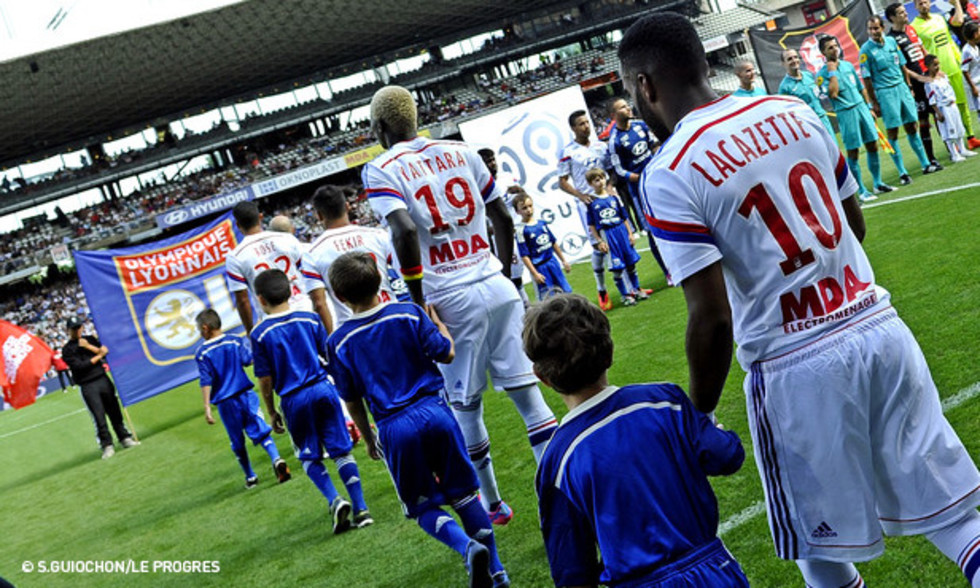 Olympique Lyonnais host the Racing Club de Lens at to the Stade de Gerland this Sunday at 14:00 in Week 3 of the Ligue 1 championship.
Head to Head: Last 10 Ligue 1 meetings
2011-2012: OL 3 – 0 RCL (Bedimo og, Briand, Lisandro)
2009-2010: OL 1 – 0 RCL (Delgado)
2007-2008: OL 3 – 0 RCL (Dos Santos, Kallstrom, Benzema)
2006-2007: OL 3 – 0 RCL (Govou, Juninho, A.Diarra)
2005-2006: OL 1 – 0 RCL (Tiago)
2004-2005: OL 1 – 0 RCL (Juninho)
2003-2004: OL 4 – 0 RCL (Juninho X3, Réveillère)
2002-2003: OL 1 – 0 RCL (Juninho)
2001-2002: OL 3 – 1 RCL (Govou, Violeau, Laigle)
2000-2001: OL 3 – 0 RCL (Anderson, Marlet X2)
The two sides have also met twice in the Coupe de France at Gerland. OL won 2-1 in the quarter-finals of the 1963-64 season, and were eliminated 2-1 after extra-time in last season's last-16.
---
Lionel Jaffredo in the middle!
This referee, born on 6 July 1970 in Vannes, refereed for the first time in Ligue 1 in the 2006-07 campaign. This is his ninth season in Ligue 1.
He took charge of 17 L1 matches last term, including OL – Montpellier (2-0) and Marseille – OL (4-2). He has refereed one match this season, the 3-3 draw between Bastia and Marseille in Week 1.
Career: 278 matches refereed, 896 yellow cards and 33 red cards. 146 L1 matches (520 yellow cards, 25 red cards).
---
They played for both...
Alou Diarra, Éric Carrière, Tony Vairelles, Jacek Bak, Loïc Rémy, Pierre-Alain Frau, Christophe Delmotte, Pierre Laigle…
Pierrick Valdivia is a OL youth graduate (2000 to 2008). He signed a one-year professional contract but never played for the first team. After three years at Sedan, the man from Bron joined Lens last season. This is his first season in Ligue 1.
Henri Bédimo, who joined Lyon in the summer of 2013, played for a year and a half with Lens, between 2009 and 2011. He played 66 times for Les Sang et Or, including once at Gerland in the 2011-12 season when he scored his first Lyon goal... an own goal.
Milan Bisevac also spent a year and a half at Lens, between 2006 and 2008. The Serbian defender played 45 times. After stints with Valenciennes and Paris, he signed with OL in 2012.
---
A stat for each...
Lacazette has made a great start to the season. He has scored 3 of Lyon's 9 goals in official matches this season. One against Mlada Boleslav, one v Rennes and one in Toulouse.
After two games in the championship, Lens still haven't scored. They are the only team in Ligue 1 yet to score. But it's not from a lack of trying. They are ranked 13 in the league for shots at goal with 18, including 7 on target.