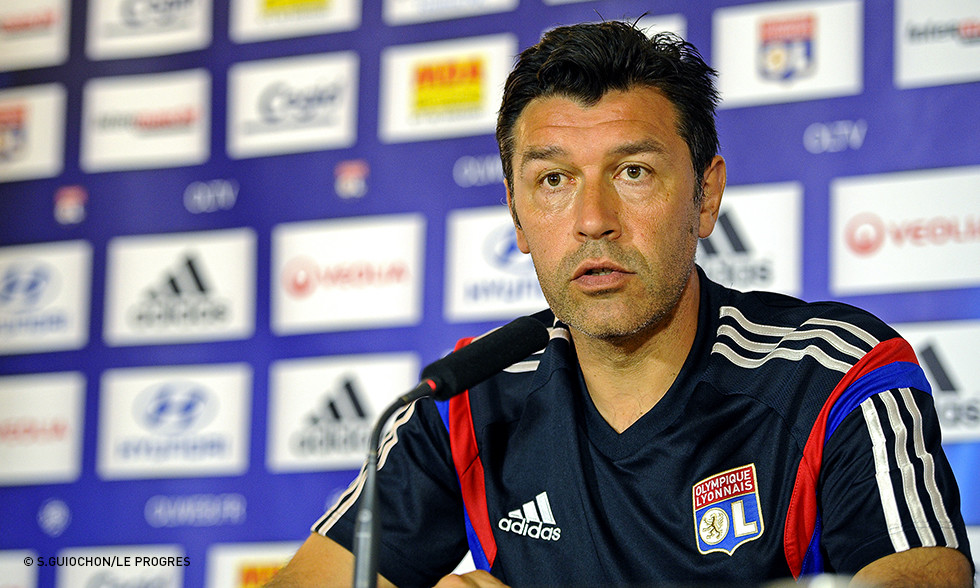 Olympique Lyonnais coach Hubert Fournier fronted up to the media for the pre-match press conference ahead of the Europa League play-off clash with FC Astra…

INJURY UPDATE
"I'm not a doctor. There will be a statement. But Yoann Gourcuff will not be in the squad. He felt some back pain this week..."
FC ASTRA
"They have a very solid defence and are excellent on the counterattack using the speed of Fatai."
TACTICS
"We will prepare very conscientiously for this game. We are not going to underestimate our opponents. The best way to win? Play our own game. Fatai? We know that he is a very quick striker. We have looked at the strengths and weaknesses of this team. We have prepared for this game as we would any match. But we also reviewed our performance against Toulouse and focused on fixing the things we did wrong... We will look at this Astra side again before training on Wednesday. Without any disrespect to this side, if we play to our potential, we have every chance of going through. But, it's a game of football and anything can happen..."

FIRST LEG AT HOME
"It means we have to get the best possible result on Thursday, but there are two matches so whatever the result, we have to stay disciplined and focused. A turning point? It's a third turning point... there was the first European match, the first league match... It's another match as important as the others. The result will be known at the end of two legs."
THE LOSS TO TOULOUSE
"Are we over it? We'll find out on Thursday. We have identified the factors that led to our poor first half. I'm not sure we had reached a peak in our form before then because the players are not all at the same level yet. We are better than yesterday and not as good as tomorrow..."
A SPECIAL PRE-GAME TALK
"We have to be aggressive and fight. But it has to be controlled. The young players are full of desire. Some of them will get their chance and it's up to them to take it!"