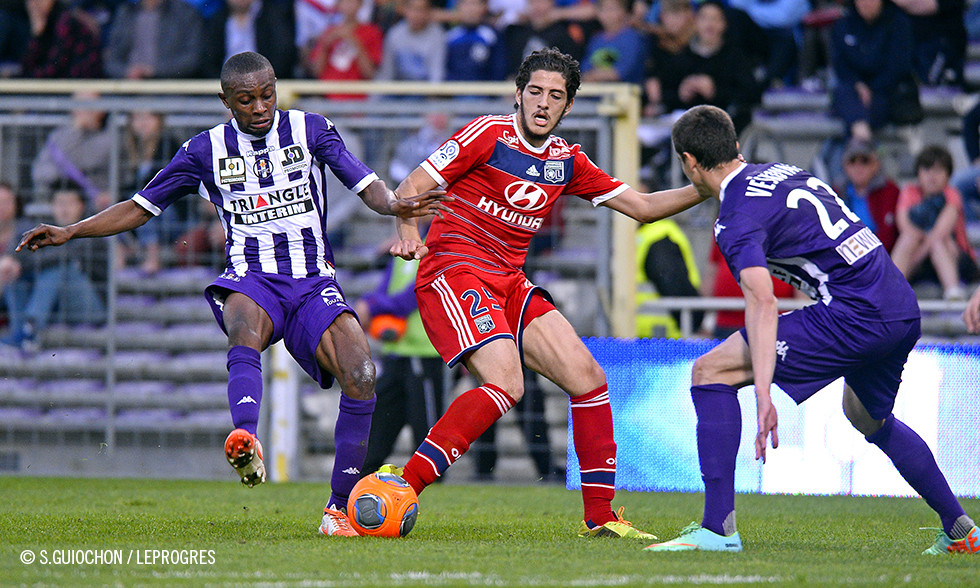 OL travel to Le Stadium this Saturday to take on Toulouse Football Club in Week 2 of the new Ligue 1 season.
HEAD TO HEAD: Toulouse vs Lyon
17 wins for Toulouse, 6 wins for Lyon, 10 draws, in Ligue 1.
Les Lyonnais haven't won in Toulouse in Ligue 1 since 2005… which was also the last time that scored at Le Stadium.
Last 10 TFC vs OL in Ligue 1
2013-14: TFC 0-0 OL
2012-13: TFC 3-0 OL
2011-12: TFC 3-0 OL
2010-11: TFC 2-0 OL
2009-10: TFC 0-0 OL
2008-09: TFC 0-0 OL
2007-08: TFC 1-0 OL
2006-07: TFC 2-0 OL
2005-06: TFC 0-1 OL (Govou)
2004-05: TFC 0-2 OL (Essien, Malouda)
The two sides also met once in Ligue 2, back in the 1952-53 season with TFC winning 1-0, and twice in the Coupe de France. Les Lyonnais lost 3-1 in the round of 32 in 1987-88, won 2-1 at the same stage of the 2004-05 season.
Le Stadium
Built in 1937 and renovated several times, including for the 1998 FIFA World Cup, Toulouse Football Club's ground can hold just over 35,000 spectators. Le Stadium also hosts Top 14 rugby clubs. 'Petit Wembley' as it known because of its appearance, whill host several matches in Euro 2016. The stadium is currently being renovated for the event and will see its capacity reduced by 3,000 places.
A stat for each team
Ben Yedder has scored 5 of his side's last 6 goals in Ligue 1. Braithwaite scored the sixth, last weekend against Nice.
Les Lyonnais shot 21 times at goal against Rennes in Week 1 of the season. Only Nice enjoyed more shots at goal on the opening day of the campaign. The last time OL had more than 20 shots at goal in Ligue 1 was on 2 February 2014 against... Rennes.
They played for both teams...
Jean-François Domergue, Jean-Luc Sassus, Eric Assadourian, Reynald Pedros, Frédéric Patouillard, Anthony Braizat, Lamine Diatta, Florent Balmont, Bryan Bergougnoux and François Clerc. Jacques Santini and Robert Nouzaret have also coached both sides.
Bartolomeu Varela to referee!
Born on 6 July 1973 in Malo les Bains, he is a licensed referee with the Ligue Bretagne and officiated for the first time in Ligue 1 during the 2010-11 season.
He hasn't yet refereed in Ligue 1 this season. Last season he refereed OL three times: 0-0 vs Lille; 3-1 vs Bastia; and 3-1 vs Ajaccio. He did not referee Toulouse.
Career: 198 matches, 694 yellow cards and 40 red cards. 72  matches in L1 (246 yellow cards and 15 red cards).