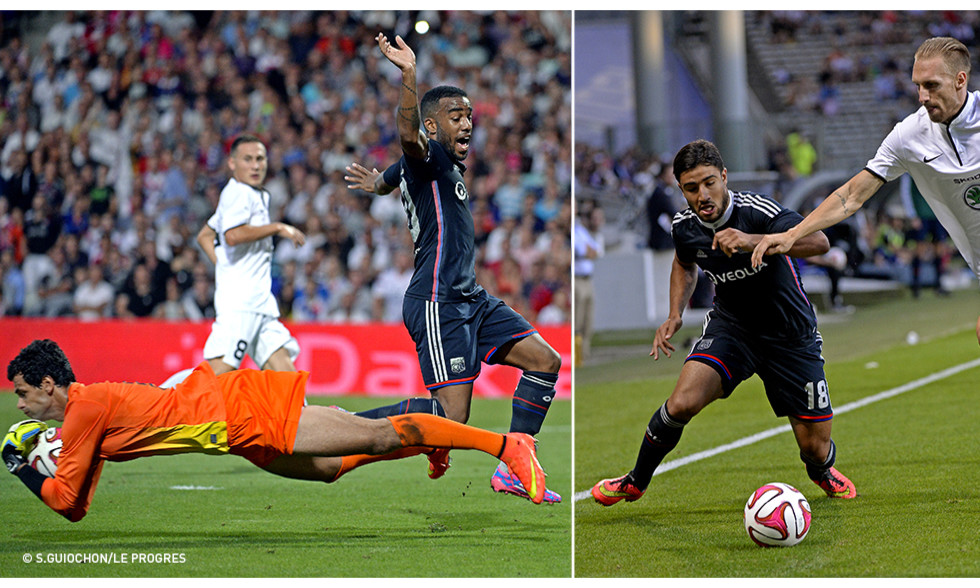 Find out what the players had to say to OLTV after OL's qualification for the Europa League play-offs and their victory over Mlada Boleslav…
Chistophe Jallet
"We made a lot of mistakes tonight. Are final ball often wasn't good enough, but we still had a lot of chances to score. It's human to not always be 100%. We were average. I hope we have kept our best for Rennes this Sunday. It's a real shame that we picked up a couple of injuries tonight."

Jordan Ferri
"It wasn't easy. They really got stuck into us. They surprised us. We turned things around after the break." 

Anthony  Lopes
"It was a very difficult match to play. But we knew it was going to be. The penalty? It was a penalty... But it annoyed me that it was a Saint-Etienne player that scored like that... We were desperate to win to set us up for Sunday's match with Rennes."

Nabil Fékir
"For Alex Lacazette's goal, I resisted the initial challenge and was then too quick for the defender... My chances to score? I was well-placed for my header. The free-kick? I work on those at training... The last chance? I messe dit up... A shame. The fouling? It's a man's game. Being foule dis part of my game. I've learnt to deal with it. I like to take people on and make things happen... This is a very important time for me. I have to show the coach what I can do and make the most of any opportunities that come my way. My objectives? Play as much as possible and help the team get results."

Alex Lacazette
"I scored from open play. It's good... but the most important thing was the qualification. I felt good out there. But I'm not yet at my peak..."