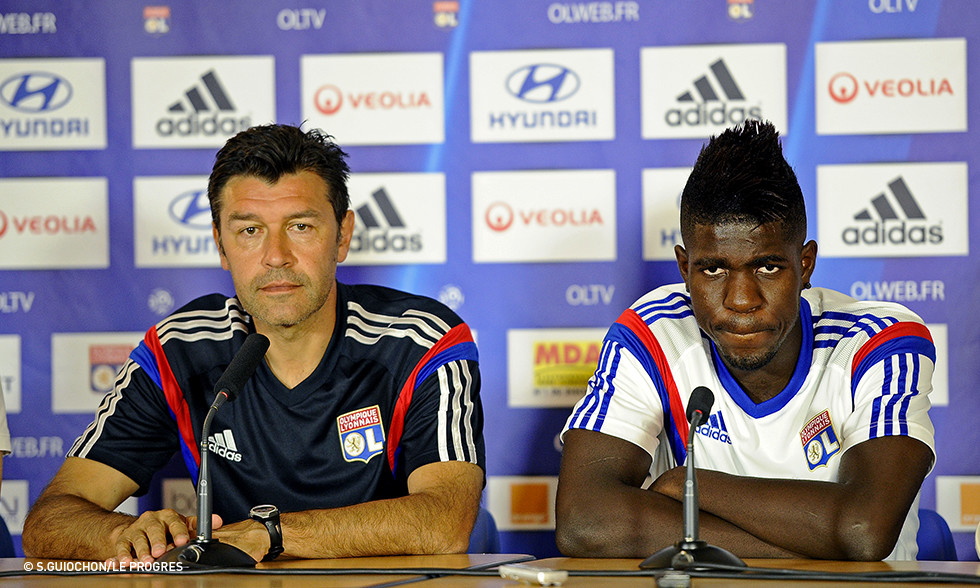 Samuel Umtiti and his coach, Hubert Fournier, spoke at the traditional pre-match press conference ahead of the return leg against Mlada Boleslav. Despite enjoying a big lead from the first leg, the two want to put on a good show for the fans...
Samuel Umtiti
The first leg?
"We played very well in the Czech Republic, very disciplined and we scored a lot of goals. We have to stay focused for the return leg. It would be good to score early."

How are you approaching the game?
"It's a competitive match. We need to concentrate. There's the league match against Rennes straight after it. We need to play well to prepare for the games that follow. It's also our first official match at the Stade de Gerland so we want to play well."

The Europa League... a goal?
"As a team, we know where we are headed. There will be tough moments throughout the season. We are capable of doing what we did last term. To do that, we need to work hard."


The left back position?
"I see a lot more of the ball on the left side of the defence than in the middle. I can bring a lot more in attack, like I showed last weekend."

Those great goals against Tottenham and Mlada Boleslav?
"I always try, especially at training. I tell myself: if you don't shoot, you won't score. It's worked for me, even if I'm not a forward. The first one, against Tottenham, was lucky... the second one... I'm not so sure. I have to keep working like this."

Focused on Lyon?
"My mind is well and truly focused on Lyon… I'm sitting right in front of you. I feel good here."

Hubert Fournier
Changes to the starting XI?
"The plan will be the same. There will be a few changes, to see players in competition. It's a chance for them to score some points. I'm not going to change everything. There won't be a lot of changes..."

How are you approaching the match?
"If we think it's just a mere formality, we could quickly find ourselves in trouble. We have been very focused in our preparations. It's also the best way to prepare for Rennes and build the confidence. The number one aim is to qualify. But we also want to play good football, for the full 90 minutes - which wasn't always the case in the friendly games... There's always a little doubt. We have to stay focused and not rest on our laurels."


Injury update?
"Yoann Gourcuff will not be in the squad. He's not yet ready for competition. He's not yet ready for the intensity. He's doubtful for Rennes. It's a physical problem. We need to take the necessary time so that he has a full three weeks preparation. He's on the right track, and he no longer has pain in his ankle... Alexandre Lacazette will be there tomorrow. He has a small problem with his knee. He's not in top form, but he is very focused… Everything has gone very well for Clément Grenier. He is continuing his reeducation, without pain. It's a good sign, but we have to be careful."