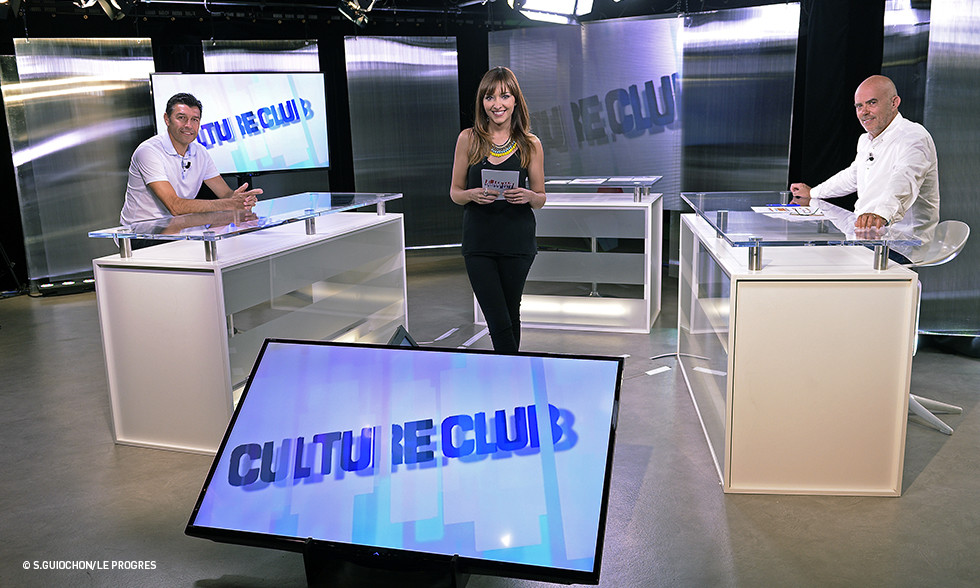 The Olympique Lyonnais' Hubert Fournier was the special guest of Coline Benaboura on the OLTV show Culture Club on Thursday night. It was a chance for the coach to discuss all the latest OL news and talk about his first weeks at OL.
His playing career at OL
"It wasn't the best OL team of all time, in terms of individual quality, but we had a very strong team spirit and we relied on that... There were young players who were thirsty to learn and it was a pleasure to play with them. The biggest thing I remember of that period was the friendship that existed between the players. The proof is that, even all these years later, most of us are still in contact with each other and we love catching up."
Debut on the Lyon bench
"On 31 July? We can't wait to be there. There's a lot of desire and motivation. I'm not too nervous or stressed at the moment. I've already been working hard for a few weeks. It will be the first official match. But, preseason is very important because we're laying the foundations for the season."
The friendly matches
"Agaisnt Debrecen, we made some big defensive mistakes. But it's good to make them now. We can learn from them. But we bounced back defensively. This friendly came a little early... Against Copenhagen, we played well. As a team, we could feel there was a better balance. Everyone is committed to making it work... Against Donetsk, Fekir was very important and decisive in attack. He assumed his responsibilities. He scored a few points in the heirarchy, as did Yattara. They have used this period of preseason to knock on the door of the first team. The 4-4-2 with the midfielder diamond has worked pretty well in the last two games. We were very good in our defensive duties."
The match against Sevilla
"I think we were very solid. We wanted to control the possession. We just lacked a little technical precision in the final third to cause the Spanish side a few more problems. We can't ignore it: we need to fine tune our attack. We need to work on our combinations and understanding. That's often the hardest and longest thing to find. That's what we're working towards. Our defence is a very positive point. If we can maintain our solidity at the back, we have players capable of making the difference in attack at any moment... There was also the fatigue of three friendly matches and all the training we have done."
The players coming back
"These players still lack a little competition. It will take a little longer for them to reach 100 per cent. But it's very good for the morale that they are back with the rest of the squad... these players will be very important as the season develops."
Lindsay Rose
"He's a player for the future with a lot of potential. He's a good kid. He's intelligent, who knows what he wants and will do what he can to get it. He has arrived here with a lot of humility."
Christophe Jallet
"We hope he will bring us a lot on the pitch. But we also expect a lot from the man off the pitch. He is a very simple, humble man. He has just won two championships and is a France international. And he still has a few good years ahead of him… Physically, he is ready to go."
...

Culture Club

A light-hearted and humourous daily talk show, with reports, interviews and guests that take you into the heart of OL!

Live in front of an audience from Monday to Friday 18:30. You can get your tickets to be part of the audience via email: cultureclub@olympiquelyonnais.com
(maximum of two tickets per email)
Replays: 19:30, 22:30, 23:30 and the next morning at 6:00, 7:00

Watch @CultureClubOLTV


...