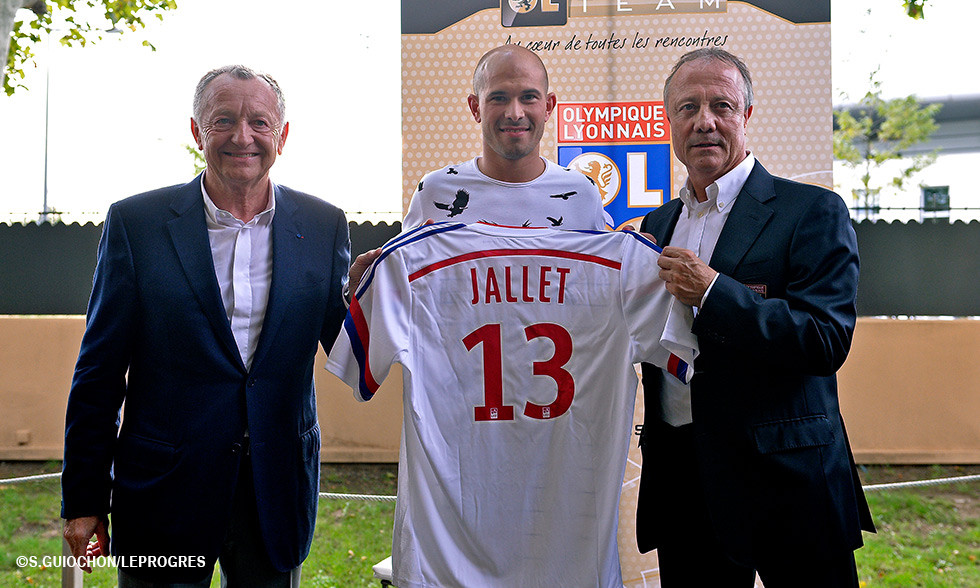 Christophe Jallet has transferred to OL, signing a three-year contract with the club on Wednesday. The 30-year-old right-back is delighted to be part of 'the club's ambitious project.'
A reigning champions has landed at the Stade de Gerland. The former Paris Saint-Germain defender Christophe Jallet, signed a three-year contract with Olympique Lyonnais on Wednesday. The 30-year-old began his professional career in 2003 with Niort, after finishing his academy training with the club. After playing in the National third division and then Ligue 2, he signed for Lorient and debuted in the French top flight. A first XI player for three seasons in Brittany, he stepped up another level in 2009 with the capital club. He played a major role in five trophy triumphs, including championships, one Coupe de France, one Coupe de la Ligue and one Trophée des Champions, won by Paris Saint-Germain. He was voted Best right-back in Ligue 1 in 2013 and was named in the Team of the Season.
The France international, who boasts five caps, is delighted to be launching into the next chapter of his career:
OL has had an ambitious project for a number of years. It's a project that suits me, both on a sporting and human level. A soon as Lyon expressed an interest in signing me, they were my priority. I am very happy to be here today... This is a new challenge for me. I had an interesting career and now I want to keep progressing. I spent some great moments in Paris, but I needed to transfer somewhere else to see more playing time and enjoyment. That was also a factor in my choice. I am delighted to be joining this quality squad to try and do my bit to ensure we have a great season.
Jean-Michel Aulas was also very happy to have completed the signing of Christophe Jallet. The OL president's priority in the mercato was a right-back.
This is an important moment for the club because, first of all, he is a really good guy so it's a very positive relationship. Above and beyond that, he is a player that will bring to OL exactly what the club was lacking. He's a right-back with a lot of experience who arrives here from the French champions. It's exactly the profile of player we were looking for. He was our first and last choice.