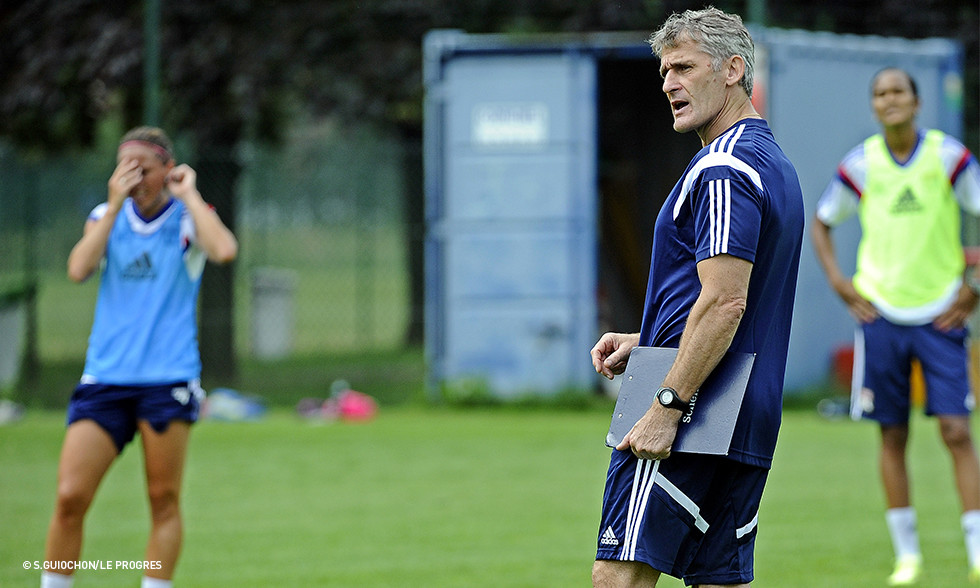 The OL Women's team began its preseason training this morning and there was no time to waste with an intense session to get started! New coach Gérard Prêcheur and assistant Sonia Bompastor were there, as were Ada Hegerberg and Méline Gérard who trained at La Plaine for the first time...
Given just how much the coaching staff had planned for the players, it's fair to say the holidays are well and truly over for the OL Women. The Lyon players had a 10am rendezvous on the pitch at La Plaine des Jeux de Gerland for their first session of the new season.

It was also a first for Sonia Bompastor, assistant coach, and Gérard Prêcheur, the new OL Women's head coach. The former director of the National Institute of Football prepared a fitness session for the players a ten-minute run to get the bodies moving again, followed by a warm-up and then technical training with possession and passing exercises.

This morning also offered new signings Ada Hergerberg, the Norwegian international, and Méline Gérard, the former ASSE goalkeeper, the chance to enjoy their first training sessions with their new teammates. 19 year-old Eve Périsset was not present. She is currently preparing at Clairefontaine ahead of the U20 FIFA World Cup, that takes place from 5 to 24 August in Canada.

Playing squad present at training

Franco, Kumagai, Majri, Bouhaddi, Schelin, Necib, Thomis, Pingeon, Carage, Gérard, Henry, Le Sommer, Renard, Dickenmann, Abily, Traoré, Bussaglia, Hegerberg, Plaza.
Coaching staff
Gérard Prêcheur, Sonia Bompastor, Toru Ota, Yoann Vivier, Yann Fournier.