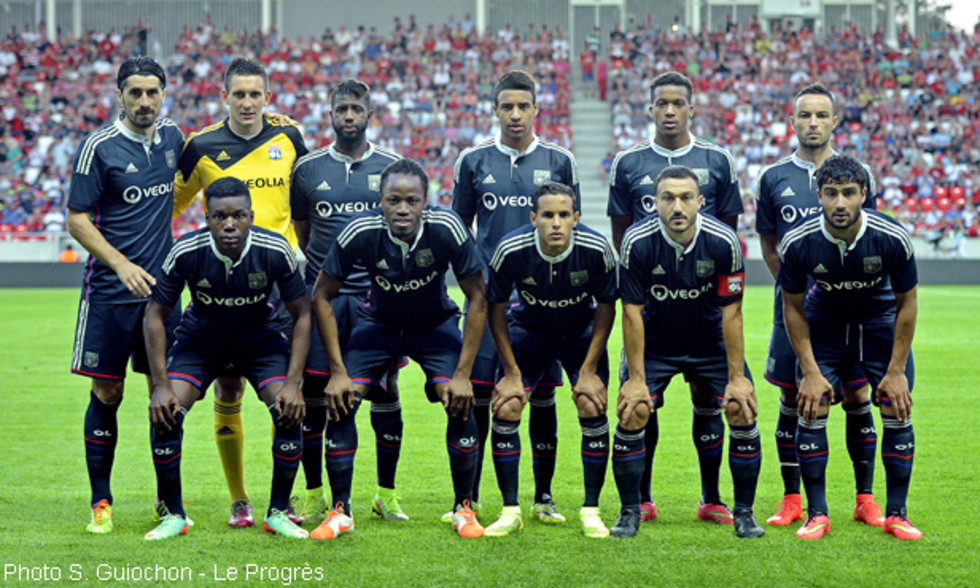 After barely a week of preseason training, OL took part in their first friendly match of the new season... A loss, despite an excellent second-half performance...
In Debrecen, VSC Debrecen 4-2 OL (Half-time: 2-0) ; approx. 8,000 spectators.
OL (first-half): Gorgelin – Zeffane, Bisevac, B. Koné, Nganioni – Tolisso, Mvuemba, Malbranque (cap), Danic  – Plea, Fékir. Coach: H. Fournier.
OL (second-half): Frick – Zeffane, Sarr, B. Koné (cap), Nganioni (then Labidi 65') – Ferri, Tolisso - Ghezzal, Balhouli, N'Jie – Yattara..
Goals: Sidibé (D) 20', 68', Kulcsar (D) 39', 66', Yattara (OL) 46', Bahlouli (OL) 75'

For his first match in charge, Hubert Fournier was without a number of absentees for different reasons (A. Lopes, Gonalons, Grenier, Umtiti, Gourcuff, Lacazette, Dabo). OL's first friendly match was against a Debrecen side preparing for a UCL qualifier on 15 July.
1st half
The match started with OL in a 4-4-2 formation with a diamond-shaped midfield and Danic operating just behind Fekir and Plea in attack.  Overall, Debrecen looked the better team, due to the fact that their first competitive match is just a matter of days away. After two alerts for Gorgelin, the Hungarian champions opened the scoring when the giant Sidibé headed home a cross from the right. Eight minutes later, Gorgelin punched a free-kick clear.
fermes sur un coup franc.
In the opening 45, OL's best chances were when Fékir fired wide and Danic had a dangerous free-kick... But OL almost conceded a second in the 38th minute through Sidibé... A minute later, at the end of a superb team move, Kulcsar headed home a cross for Debrecen's second...
Second half
OL started the second half in style when Yattara reduced the arrears with a great solo goal. OL, with a 4-2-3-1 formation, were a new-look side and Ferri's long-range effort needed saving. The aggressiveness of Jordan Ferri drove the side on through the middle of the park. N'Jie had two dangerous efforts (62').
Unfortunately, an intercepted Ferri pass led to a counterattack that saw OL concede goal number three, and two minutes later it was four as B. Koné turned the ball past Frick in his own goal. OL were severely punished as they went looking for an equaliser. Ghezzal then earned a penalty, put away by Bahlouli. OL probably deserved at least one more goal, but there was to be no further change to the scoring as the Hungarian champions ran out deserved winners.
It was a tough first outing for the young OL side, but the second half showed that the potential and the quality is already there. There were also two systems used by Hubert Fournier. A defeat, yes, but lessons learned, across the board...
Hubert Fournier:
"We were hoping to get a result, but we made far too many defensive mistakes. We conceded four goals that all could have been avoided in my opinion and not the sort of goals that a team with our ambitions in Ligue 1 can afford to concede. Despite all that, there were some positives and plenty to be learned about certain youngsters that could be a part of the set-up this season. At any rate, it was a good experience for our young team."