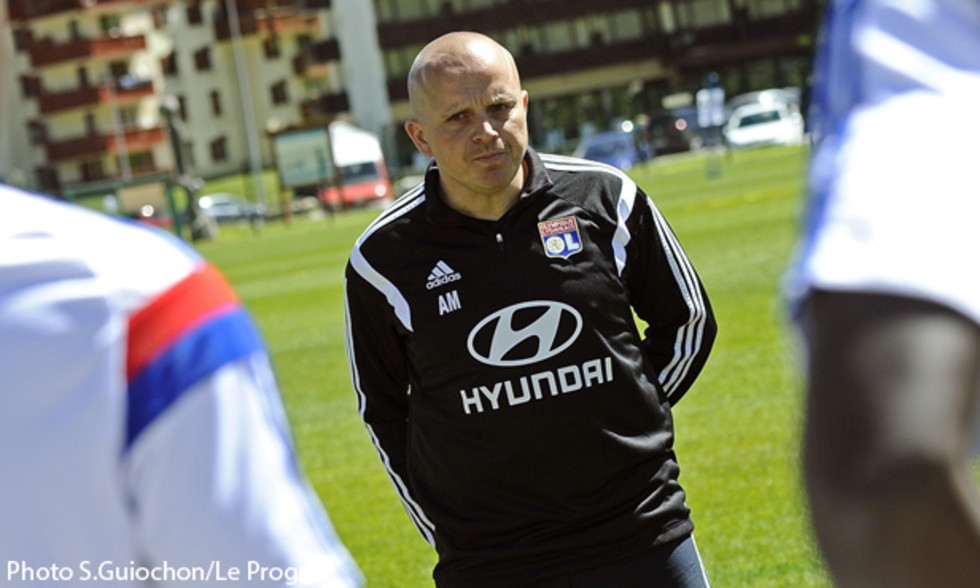 Alexandre Marles is the new head of OL's high performance department... He took over his new role on 1 July… with a series of objectives…
Listening to Alexandre Marles, 35 years of age, having arrived from PSG, the message is clear: there is plenty of work to be done in this field that unites physical preparation, nutrition, recovery, and medicine… "We have a long road ahead of us. There's a lot to be done. I want everyone to be giving their absolute maximum in their role. We have to refocus everyone's tasks. Performance concerns everyone: the coaches, the trainers, the medical staff, the players... Our goal is the players' wellbeing."
Of all his missions, there is one that Alexandre puts first and foremost: "Reduce injuries. That's what we did last season with PSG where the percentage dropped from 12.5 to 5.4. That means the players are available more often for the coaches…"
He also wants to be able to concretely gauge the players fatigue levels, which could result in individual training sessions. Nutrition? "It's just about the biggest part of the job. We will change the training session times and the players will breakfast and luncheon together. Training will be set for 11:00 with a first prevention session at 10:00…"
On Thursday morning, he was an attentive observer of training with the internationals, with a little word here or there, from this man that began in athletics, before widening his sphere with study and work: Football, in France obviously, with the Federation and the clubs, but also in the USA and the MLS. NBA as well where he worked with the Miami Heat, and the Portland Blazers. And the Patriots in the NFL…
Experience... a lot of experience... And a very precise idea of what needs to happen, finely shaped by that experience. OL are entering a new era, to be more and more performant... on the pitch, with the results. "I will be present for all the matches at the start, to see that everything is functioning correctly. But later, for me, it won't be essential for me to be at every game... "In the meantime, Alexandre is working hard to get everything in place as quickly as possible...