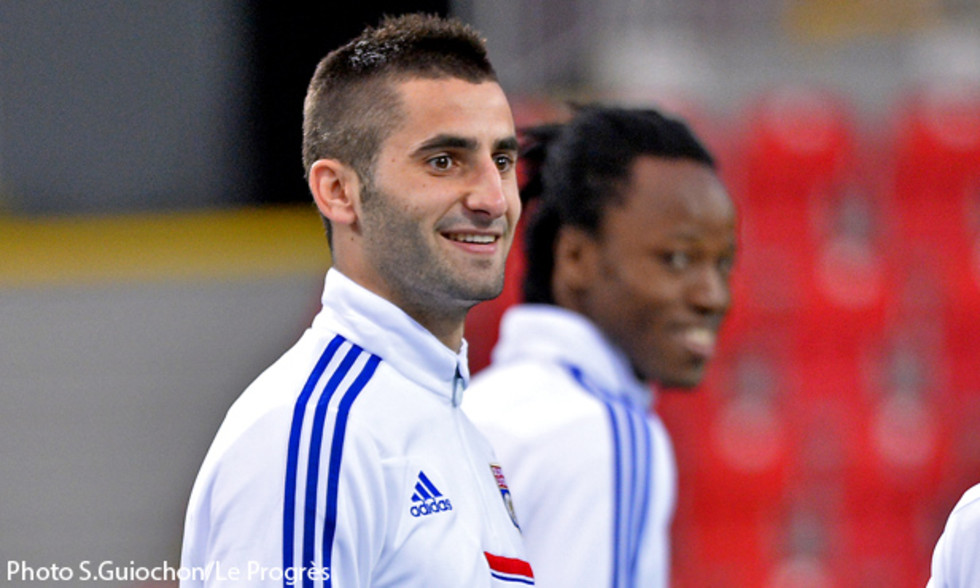 Accompanied by his agent Frédéric Guerra, the OL captain Maxime Gonalons met with club president Jean-Michel Aulas over lunch... and coach Hubert Fournier...
Maxime Gonalons, the subject of much transfer interest from several clubs, including Napoli, in recent weeks, has revealed he wants to stay at OL and will remain at the club next season.
Maxime Gonalons, who enjoyed a few extra days holidays along with the rest of the internationals that played for their countries in June, arrived in Tignes on Tuesday evening, along with Clément Grenier, Alexandre Lacazette, Samuel Umtiti, Jordan Ferri, Naby Sarr as well as new head of performance Alexandre Marles.

Back from a loan at second division Angers where he netted 11 goals and provided 2 assists last season, Guinean striker Mohamed Yattara will sign a new contract extension with OL next week.
Jean-Michel Aulas finalised details with his agent today that will see him tied to OL until 2018.

Olympique Lyonnais does not envisage loaning youth international Nabil Fekir to Angers after signing him to a extending his contract through to 2019.
HUBERT FOURNIER
"I am a very happy coach. We have a sporting project and it's very important to have players like Maxime, that represent the spirit of the club. It's a big decision and a strong one for him. It's not a small little club that was knocking on his door! I chatted with him a few weeks ago. He told then that he wanted to stay at the club. This decision is an honour to him. He has been one of the leaders of the club for a long time. I can feel he is very attached to OL. He is OL's captain and that says it all..."