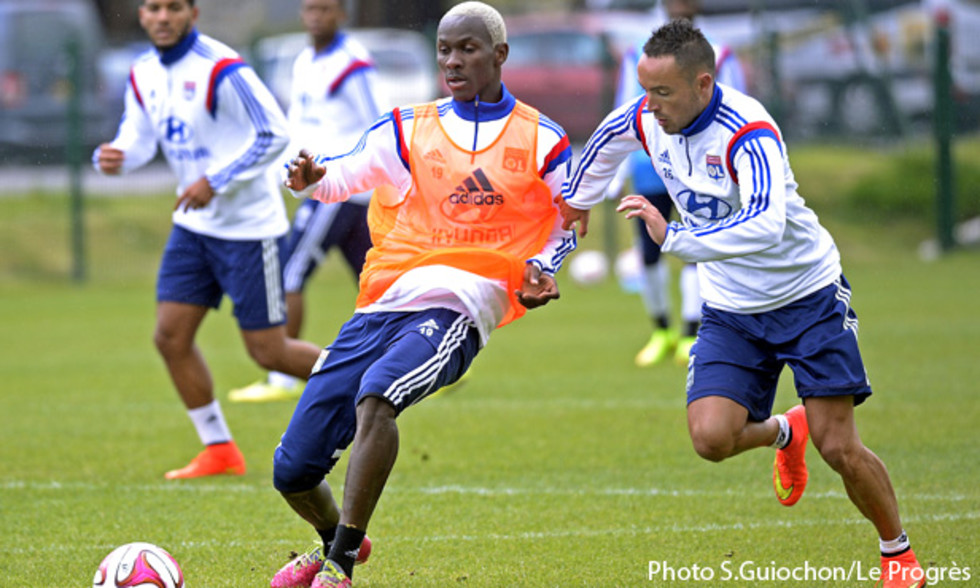 The weather caused a few changes for the OL players in Tignes on Monday...
The snow, the fog... two reasons why Les Lyonnais were unable to do their biathlon on the Grande Motte glacier. Too dangerous. It meant a change in the program. It was back to the lake for another fitness and corp strength work out before pulling on the boots at the Stade Eric Cantona. Yoann Gourcuff was still missing from the session with the ball, however Mo Yattara took part. The squad worked on their passing before some team possession and movement drills.
The four goalkeepers and their coach Jo Bats worked to one side. "A big session... great fun... diving and getting dirty..." Anthony, Jérémy, Mathieu and Lucas were all smiles at the end of the session, even if it's not all fun and games. 'Antho' has gotten over his disappointement at missing out on the World Cup: 'it's in the past'. As for 'Jo', his left-foot is still as precise as ever and there's no chance of his protegés getting away with anything less than 100%.
It was a tough morning on Day 3 of the preseason camp and the players are starting to feel it. It's not over yet... On Monday afternoon they have another fitness session to make up for the biathlon they missed...