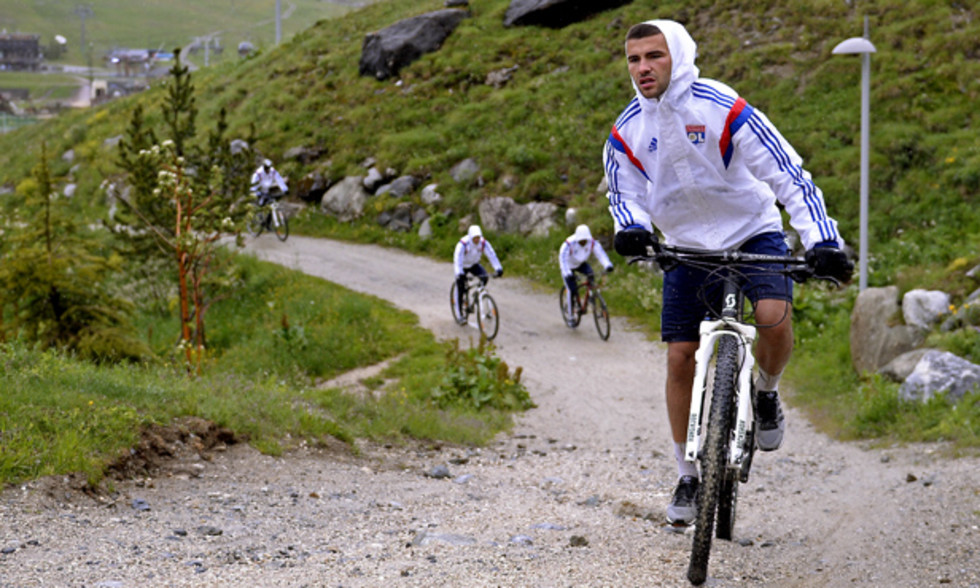 Les Lyonnais continue their preseason training in the French Alpine resort of Tignes...
The rain arrived in Tignes during Saturday night. By 7:30, it was really coming down hard for the morning exercise before breakfast. Helmets and raincoats on…  the team in black and white made three laps of the lake. It wasn't easy for everyone with some taking the wrong trajectories in the climbs and descents... Others were flying, such as Gaël Danic. Gorgelin, Frick and even Mocio looked full of energy. Yassine Benzia, still struggling with his right elbow, ran with Doc Manu Orhant.


9:30, in the Lagon gymnasium for a weights session, abdo work and corp strength. An hour later, it was onto the pitch for training in the rain. The fog settled on the peaks. The team worked on possession and endurance, always focused and hard working. The goalkeepers worked serparately and seemed to be having a lot of fun. Benzia worked with Gérald Baticle. Yoann Gourcuff remained inside the Lagon complex. Flo Maurice showed Mohamed Yattara around. A busy morning, despite the challenging conditions.

After lunch, the siesta, and then Bisevac and Co. headed back to the lake for another fitness session...