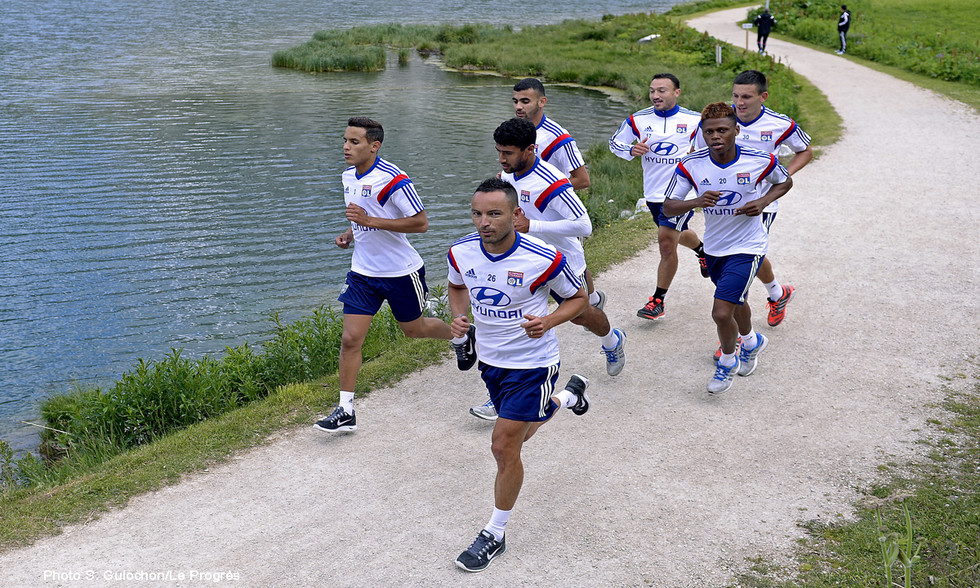 The OL squad enjoyed an afternoon session that lasted nearly an hour by the lake to end their first day in Tignes...
The weather was nice for the third part of the days efforts. A 50 minute program that included a 36-minute block for three groups to work, depending on their individual aerobic level. It was an acclimitisation session, as fitness coach Antonin Da Fonseca had stipulated. A session that was proceeded by a long warm-up session and ended with stretching. Yoann Gourcuff did an hour's riding with Dimitri Farbos.
On Sunday, Les Lyonnais will be up again at 7:30 before breakfast, to be followed by two other training sessions during the day.