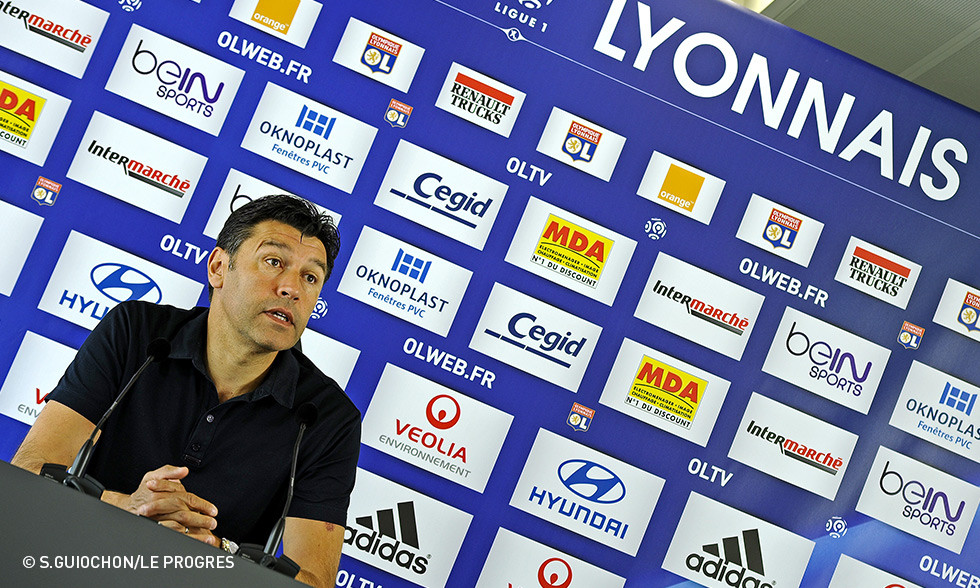 Hubert Fournier conducted his first press conference of the season on Thursday...
How are you feeling?
"I am very happy to be starting preseason. I can't wait to get started. In Tignes, I will speak to the players individually, to explain the new rules and the goals for the season, both individual and collective. Everyone starts with a fresh slate, but if some make the same mistakes as last season, there will be the same ramifications. We have a lot of very talented youngsters, but they must still learn what it takes to play at the highest level."

When will the internationals be back and how is Clément Grenier?
"The internationals will join us in Tignes on 1 July. Apart from Henri Bedimo who needs a good break after the World Cup and his season with OL. We'll see when he returns. Clément Grenier has recovered from his injury. He will be back and work on his individual preseason program."

What are the club's priorities for the mercato?
"We are looking for a right-back, even if Medhi Zeffane has signed a new contract and Corentin Tolisso also played that position last season… We're looking. The departure of Bafé  Gomis might also mean we need someone. The return of Miguel Lopes? We haven't considered that. But the main priority for the mercato is to keep the main players from our current squad."

Are you concerned about the potential departure of Gonalons and Grenier?
"We have to look at the economics. For the moment, they are here and there haven't been any real offers. The World Cup slows down the mercato. It would be a shame to lose one of them, let alone both. But the recruitment team is working to cover any eventual transfers. I am convinced we will have a competitive team for the first European tie."

What are you expecting of Yoann Gourcuff?
"I am expecting a lot from him. He has shown when he's fit that he can bring a lot to the team. It's a great challenge for him, for me, and for the club that we get the best of him. Both sides need to come together. Everyone needs to make an effort. I can feel the expectation around Yoann… I'm pretty confident. I'm looking at it from a fresh perspective and I am pretty sure it's going to be good."


Your staff?
"We are here to work for the players. All the big clubs have a big coaching staff that enables you to work on an individual basis. We have discussed how we will work. I wanted to keep the existing staff. It's a good thing to be able to draw on their experience. The high performance department is under the direction of Alexandre Marles, my choice that was backed up by the board. Alexandre is currently in Boston. He will join us on 1 July. He will work with two fitness coaches: Antonin Da Fonseca who knows Lyon well and Dimitri Farbos who joins from TFC. Both have the same vision as Alexandre."

How would you describe your philosophy?
"It is similar to that of Rémi Garde, with a desire to attack and have the majority of the ball.  From there, we have to adapt to our squad. A lot will depend on the mercato, who leaves, who arrives and then we will see how we play."

What do you think about the friendly matches?
"We will take on teams that are also qualified for Europe. It's the best way to prepare for our matches on 31 July and 7 August."