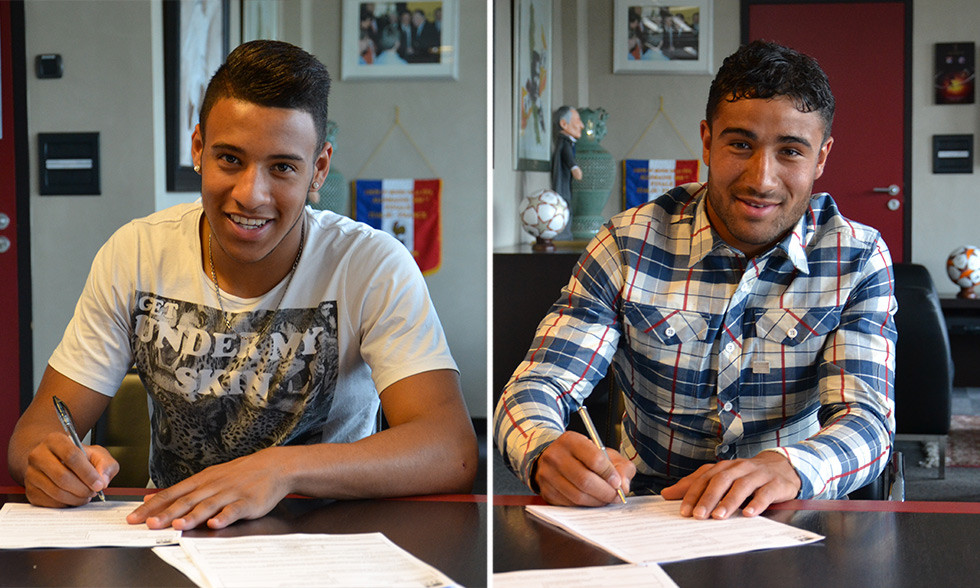 By extending the contracts of three young players, Olympique Lyonnais confirmed the importance and productivity of the club's youth academy.
After Mathieu Gorgelin, who signed a new three-year contract extension a few weeks ago, Corentin Tolisso and Nabil Fekir committed their long-term futures to Olympique Lyonnais.

Corentin Tolisso signed his first professional contract on 30 October, and on Tuesday, he extended that deal by a further three years, until 2019.  
After playing 14 matches in Ligue 1 and 9 in the Europa League this season, Corentin is looking forward to continuing his progression: "Everything has happened very quickly, but I am delighted to have extended my contract with my club. It shows that the club has confidence in me. I take it as a reward for all the hard work I have achieved and I hope to repay that confidence. Obviously my objective is to play as much as possible, but I also have team objectives, such as qualifying for the Europa League and I want the team to have a good Ligue 1 season and go well in the Cups."
On the scoresheet against Les Girondins de Bordeaux, he already has some great memories: "I think the Europa League tie against Juventus was the highlight… and that famous goal against Bordeaux. A really great moment."

Nabil Fekir also debuted with the professional squad this season, like Corentin Tolisso. Scorer of one goal and provider of two assists, he played 11 matches in Ligue 1 and 4 in Europe. It is with great pride that he has extended his contract until 2019 with OL. "I hope I can make my mark here, in my one and only club," said the attacking midfielder. "I am very happy to have signed this contract, the club has an excellent youth academy, it's been great to us. My wish? That OL wins with me, that I play as many matches as possible."

Present for the contract signing of Corentin and Nabil, Florian Maurice was also very happy: "It is a great source of satisfaction for the club and the OL youth academy to see two more young players extend their contracts..Our aim is to keep our young players and take them towards the Grand Stade."