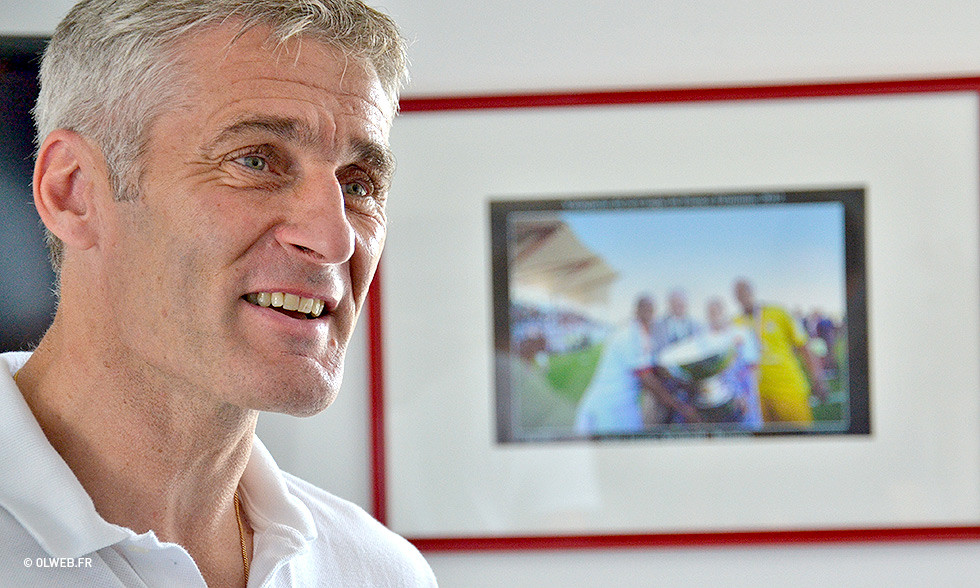 New OL Women's coach Gérard Prêcheur was at the club this week and spoke to OLTV about his new role...
Gérard, how was your first day at OL?
It all looks good. I met a lot of people I'll be working with and was welcomed very warmly so it was very nice. I also took a tour of the installations, which are everything I expected. There are excellent working conditions here."


What motivated your decision to join Lyon?
The first factor was the chance to get back into competition. That's what I missed working at the FFF where the players we were training left every weekend to go and play for their clubs. I wanted to experience those emotions of being a coach on matchday again. And then, when a club as prestigious as Olympique Lyonnais calls you, you don't have to think too long. It was all done in 72 hours.
What are your objectives with OL?
The objectives are very clear, we have to get back to the top in Europe. That's the ambition of the club, of president Monsieur Aulas, and me too. I am well aware that the bar is set very high, given the results of recent seasons. But I'm a competitor, and I've come here to win and I know I'll be judged on that.
Was the OL Women's youth academy also a factor?
Yes, of course. That was another reason why I accepted the position so quickly. I could feel that the club directors wanted to follow the example of the men's youth academy to become a leader. I am also a youth coach so this challenge excites me.