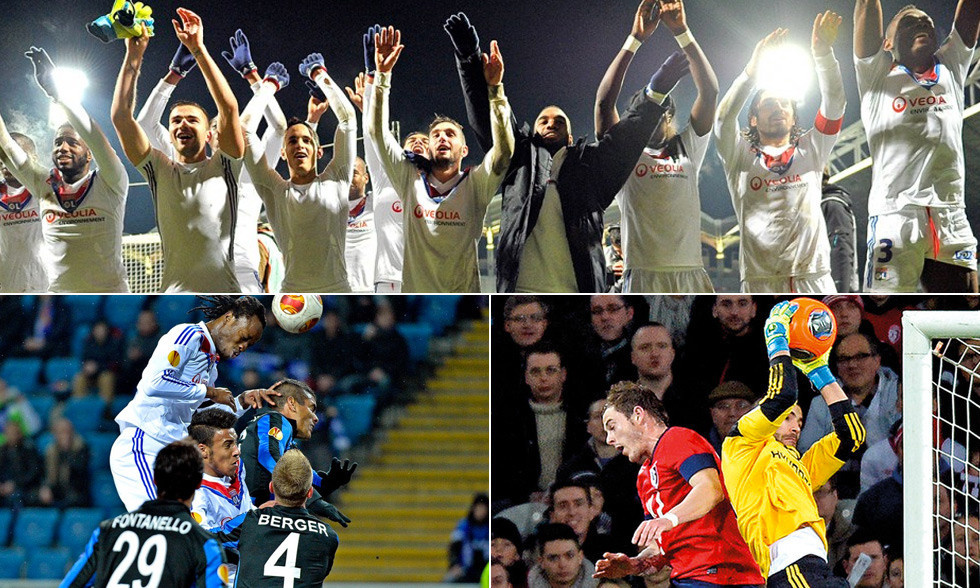 With eight matches in just 25 days in February, Les Lyonnais were very busy! And only the Coupe de France escaped their grasp.
It was time to build on the excellent results in January and continue their climb up the table. A fourth consecutive league win was the objective as the team travelled to Rennes. But things didn't go according to plan. Umtiti was sent off in the first half and that made life very difficult. The team courageously resisted as long as possible, but was unable to avoid defeat.
However, defeat was not an option three days later. A place at the Stade de France was at stake. In the semi-final of the Coupe de la Ligue against Troyes, OL overcame that final hurdle thanks to their two top scorers, Gomis and Lacazette (2-1). The players and supporters celebrated to result together in a passionate Gerland. It was a great reward for all the side had overcome thus far. Against Nantes, les Lyonnais won 2-1, but it wasn't easy. Against RC Lens, 4 days later, things didn't go OL's way. The Coupe de France would have to wait another year, despite leading until the 93rd minute. An accident or the return of that nasty bad habit?
The answer came at home to Ajaccio. After the Corsicans pulled a goal back with ten minutes left, Les Lyonnais immediately scored again to run out deserved 3-1 winners. After a two-month break from European competition, OL were back on the continental stage with a round of 32 tie and a first leg in Odessa. Once again, Rémi Garde was right to play a second-string side. The team left the Ukraine with a solid 0-0. The tie would be decided a week later at the Stade de Gerland. Before then though, the marathon continued with another big league clash...
But, once again, OL emerged with a positive 0-0 from their potentially perilous trip to Lille. No change in the standings… Les Lyonnais remained five points from the top three. Given the start to the campaign, things were going well. But with seven matches in just over 20 days, the team had to dig deep one more time in Europe. The narrow win over Odessa sent OL into the last-16 of the Europa League. Lyon's Spring, would be a busy time indeed...
---
Also