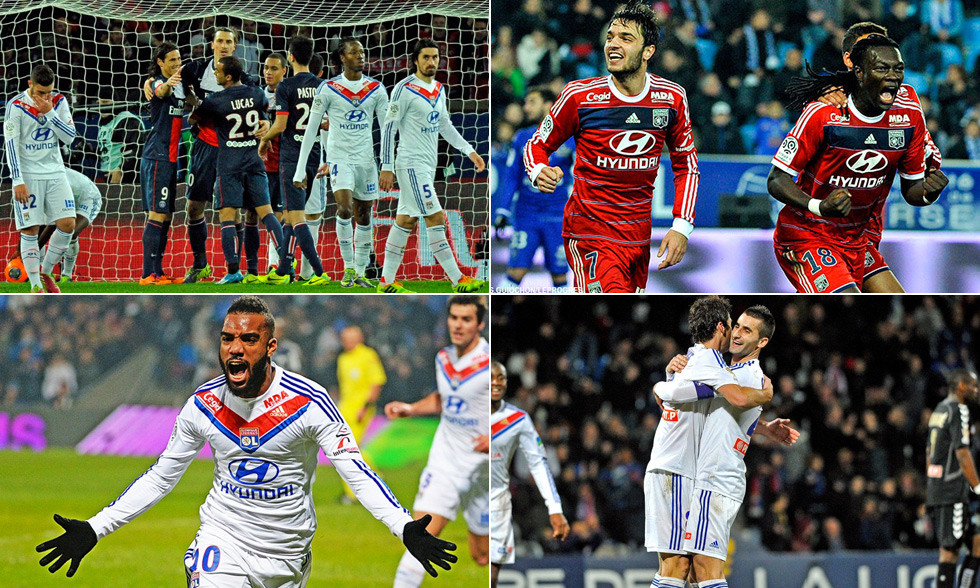 The 12th and final month of 2013 was long and unpredictable, with seven matches on the menu in three different competitions and three draws conceded in the dying seconds. Frustrating and costly...
There were better ways to hope to launch the final month of the year than a trip to the defending champions and league leaders PSG. The superiority of the capital club was never in doubt, despite a bright start from the visitors. Four Paris goals killed off OL's hopes of an upset (4-0). The side needed to turn the page quickly, because another big Ligue 1 match was coming in just three days' time...
The visit of Toulouse should have been the ideal opportunity to get back to winning ways. Rarely troubled, OL were still unable to defend their one-goal advantage and conceded an equaliser in the final ten minutes (1-1). It was a remake of the match against Valenciennes… and it became a recurring theme. Yet the next two matches went OL's way. An excellent 3-1 away to Bastia, hitherto undefeated at home, and a 2-1 win away to Vitoria in the Europa League to clinch top spot in the group, and ensure the best possible draw for the round of 32. Rémi Garde had again decided to rest players ahead of the Olympico against Marseille.
Dominating the first half in every department, Les Lyonnais headed to the break with a 2-1 lead after Marseille equalized in the final seconds of the period. OL were in control again in the second 45, but OM scored in the final minutes to deny OL another deserved three points (2-2). They suffered a similar fate in the Coupe de la Ligue. But this time it was worse. Les Lyonnais were leading 2-0 with five minutes to go in their last-16 tie with (3-2). OL were eliminated.
Valenciennes, Toulouse, Marseille…and then Lorient. In Brittany for their final match of the year, Les Olympiens were reeled in (again) at the death. This time they were leading 2-1 until the 92nd minute and that fatal blow deep in stoppage time. Another two points dropped that seriously handicapped the climb up the table. OL were sitting 11th at the halfway point of the season...
---
Also