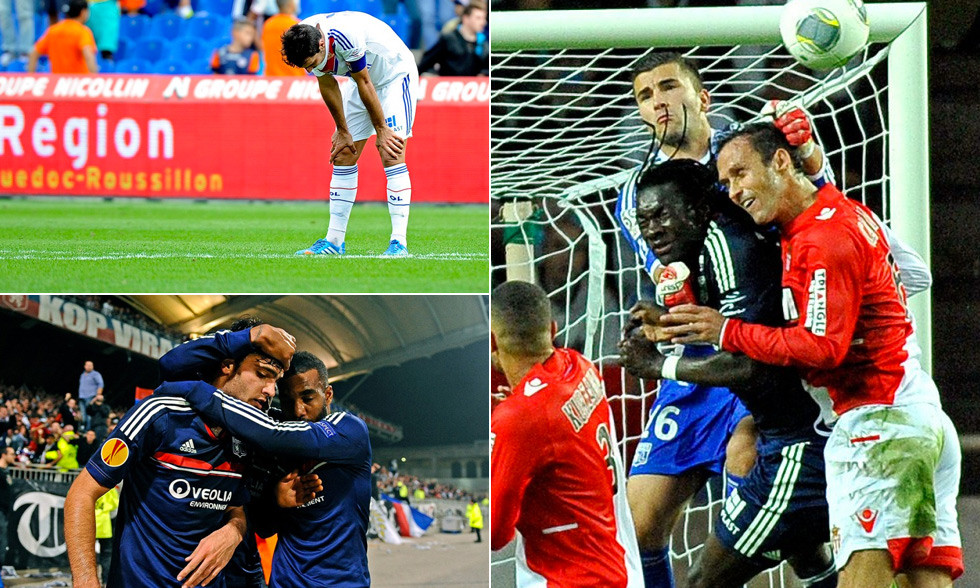 The tenth month of the year continued in similar vein to September with a plethora of injuries and average performances. But observers could begin to see the light at the end of the tunnel...
The change on the calendar from September to October changed little. The treatment room was still crowded. Difficult, or quite simple, depending on how you look at it, for the coach to choose his starting XI week-in week-out. The home draw with Vitoria in the Europa League was not such a bad result. Coming off the back of the draw with Betis, Les Lyonnais were still in contention in their group.
But domestically, there was a lot more urgency. The side was already well behind the other candidates for the European qualifying positions. A fight-back was essential. But it didn't happen when the side travelled to the Hérault region. Quite the opposite, in fact. Les Lyonnais were stunned 5-1 by Montpellier, in a match to forget. The international break arrived perfectly. It was an opportunity for the players to clear their heads, after a run of just one win in their last 11 matches.
But OL would taste that winning feeling... not immediately anyway. But a last-minute draw had that winning feeling. The ten men of OL fought tooth and nail and were rewarded against Bordeaux (1-1). Back on the European scene, Les Olympiens struck a major blow in their qualification hopes. They may have only just defeated Rijeka, but the important thing was to enjoy that sweet taste of victory again..
Despite one of the best second-half performances of the season, OL were unable to bring anything back from a perilous trip to Le Rocher. The improvements on the pitch and in the minds, observed against Bordeaux and Rijeka, were there against Monaco, but, once again, it wasn't enough. The record in Ligue 1 didn't make for happy reading… five matches without a win. Sitting 14th on the ladder, there was no more time to lose...
---
Also