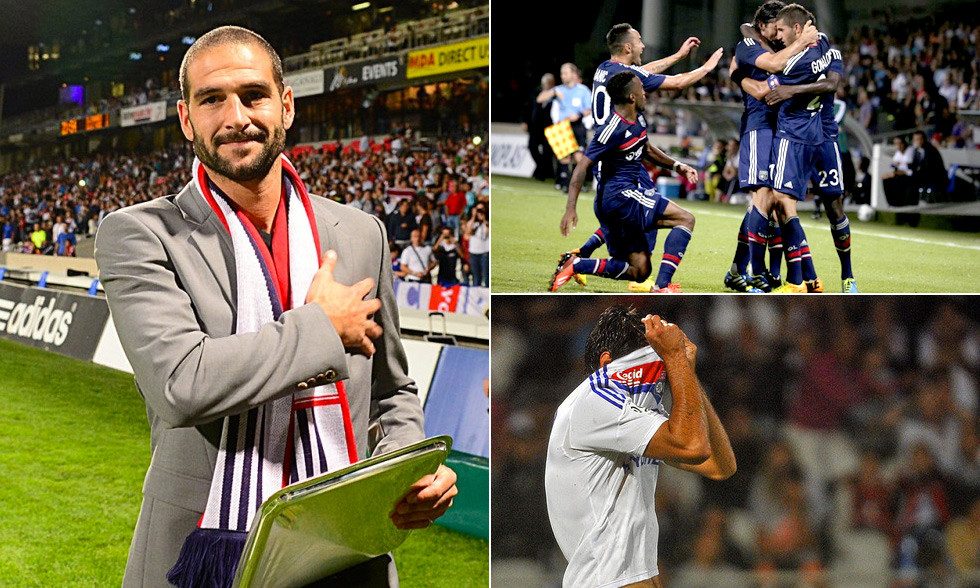 In the space of 31 days, Les Lyonnais went from everything to nothing. After a stylish qualification in the Europe and an excellent start to the domestic campaign, OL finished the month with four straight losses.
Nothing suggested that this month would finish on such a low note. Everything was positive at the start of the month. The smile on the face of Bedimo when he signed his contract was surely a sign. The first three matches were near perfect.
Les Lyonnais finished the job they had started a week earlier. They recorded the same score in the second leg away to Grasshopper Zurich, and qualified for the Champions League play-offs. Grenier, the goal scorer, benefitted from Lisandro assist…a final offering from the Argentine who had given so much for the OL short.
The farewell of the tenacious Argentine took place in the opening match of the Ligue 1 season against Nice. The Stade de Gerland paid him a vibrant tribute. His former teammates celebrated his 82 goals with a stunning attacking display. Grenier, Lacazette, with a double, and Gourcuff, in the final minute, completed the farewell gift. Les Lyonnais were back on the attack a few days later as they accounted for Sochaux 3-1. Clear skies ahead... but not for long...
The pair of 2-0 defeats to Real Sociedad in the Champions League play-offs eliminated OL from Europe's top club competition. The European horizon for OL now featured the Europa League. Domestically, things were no better...
While Les Olympiens were walking on water in the first four matches, their fall from grace from equally astonishing. In pouring rain, Reims caused a huge upset with their only chance of the game. The loss away to Evian sent OL straight into crisis. Would September be any better?
---

Also
July I August I