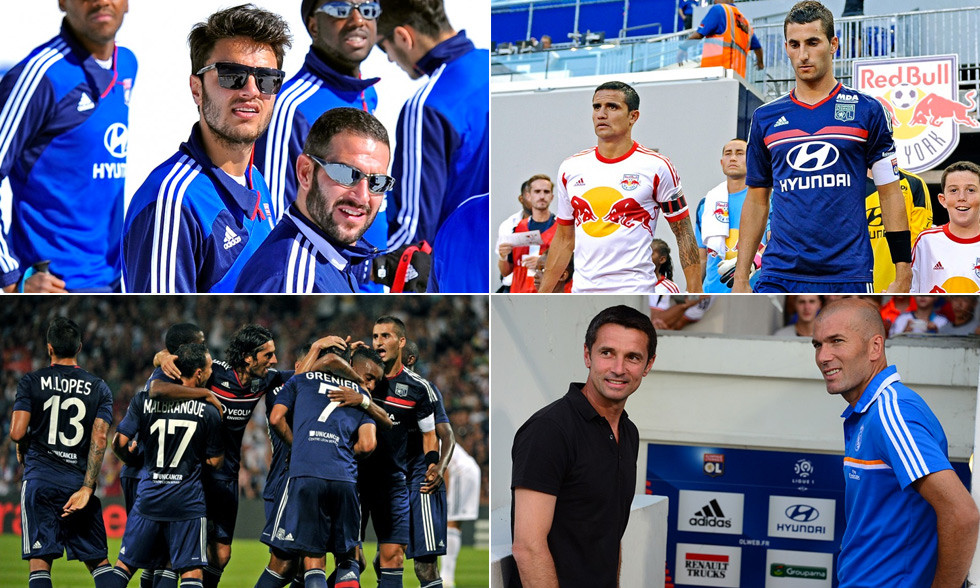 Between the training camps, the flights and the friendlies, it was a busy preseason... The team had to get ready for an early start to the campaign. But it paid off, with an early win in the Champions League.
The team had to get ready quickly and well, especially when we know just what a marathon the season ended up being. It all began with a week in the altitude training camp of Tignes, perched at over 2,000 metres above sea level with the aim of getting the bodies back into shape... and ready for battle. Weights work in the morning, training, glacier climbing, triathlon, biathlon - run and bike, the ride up the Col de l'Iseran… there was no escape for the players and their muscles...
The players and staff then returned to Lyon to touch base before heading out for a series of friendly matches. First stop: Szczecin in Poland. Les Lyonnais failed to get on the scoresheet as their opening encounter ended scoreless. After dropping their bags at Tola Vologe and picking up new signing Henri Bédimo, it was time to head out west... across the Atlantic. During another demanding training camp in the USA, OL drew a second preseason match, this time with the New York Red Bulls.
Back in Lyon again, and Les Lyonnais finished their warm-up matches with two stylish performances. Firstly, they defeated Jeonbuk Hyundai Motors, before drawing 2-2 with Real Madrid. It boded well for the start of the season, just days away...
In the penultimate day of July came the match they would set the tone for the season. The club's European destiny was at stake. In the third round qualifying tie against Grasshopper Zurich, the team recorded a one-goal lead in the first leg at the Stade de Gerland. A solitary goal lead that would need defending in the return leg in a week's time...