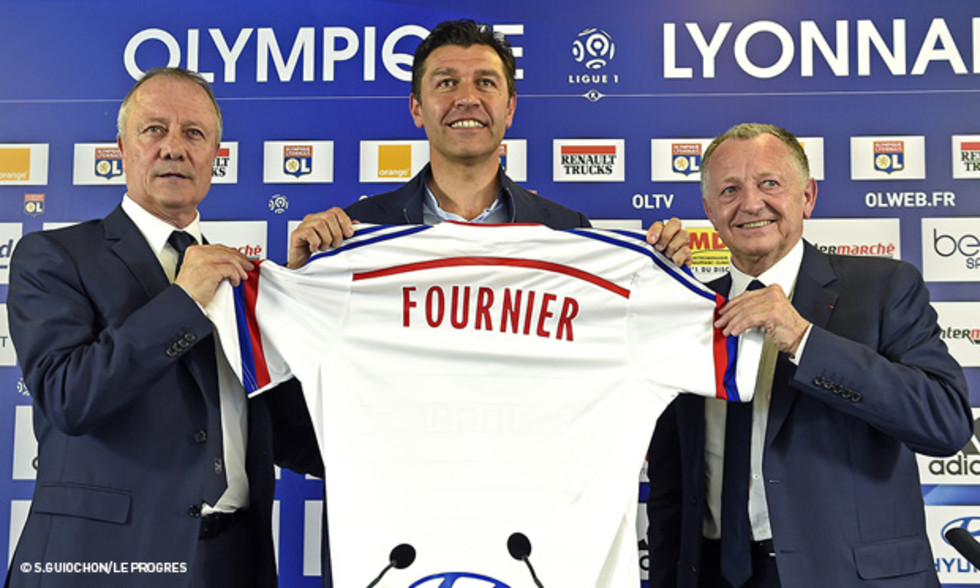 Jean-Michel Aulas and Bernard Lacombe presented the new OL coach Hubert Fournier to the media. The new coach, who signed a two-year contract, shared his first impressions of his new role...
Hubert Fournier
"I'm delighted to be here. First of all I would like to thank the president and Bernard Lacombe for the confidence they have shown in me. And thank you for offering me this exciting challenge. I can't wait for the start of preseason and getting to work, even if the holidays are also welcome. We will do everything we can to have a good season... The objective is to qualify for Europe for a 19th year in a row and keep progressing the club. We will also try and win a trophy, a Cup, and fight for the top positions in the league.

"I wanted to keep the current coaching staff, with Gérald Baticle and Bruno Génésio. They have been part of a great season this year. It is also good for the continuity. It means we won't lose any precious time. I will also work with Laurent Bessière as an assistant and a fitness coach to replace Robert Duverne. I will also bring in my assistant Michel Audrain, who joins me on this project… We have seen all the work Rémi Garde has done. He is a reference that I will build upon. But I also arrive with my own ideas and working methods. We are currently working on the squad and I don't envisage massive changes. The majority of the players will stay with us.

My first contacts with the club date back about two weeks. I listened to what the president had to say and I was very interested by the project. I am very happy that I was chosen."
---
Jean-Michel Aulas
"Hubert Fournier is the new head coach of OL. He has signed for two years. We defined a profile, based on the club's current strategy. We interviewed seven coaches. We had a final discussion with Jérôme Seydoux. We spoke with Hubert to make our decision and everyone was very enthusiastic. Hubert had two more years on his contract with the Stade de Reims. The president of Reims was very fair. With Jean-Pierre Caillot, we agreed a €360,000 fee. Thank you to him, a man of great integrity.

"Hubert Fournier has the profile we were looking for. He made a great impression on us. He is the 11th coach that I have chosen in 28 years. Our desire is to bring in people that have Olympique Lyonnais in their blood. He played for over two seasons with us and that was important for us... He was always top of our list... He had a lot of people defending his corner. Everyone agreed on his appointment... I am convinced we have made the right choice.

"Robert Duverne is out of contract. We will recruit a new fitness coach, but hats off to him, he has done an admirable job. He is one of the people we really like here. He's an incredible competitor."
---
Bernard Lacombe
"I am very happy. He was one of my players when I was coach. We have excellent relations. He was one of the leaders of my team. He has done a fantastic job with Reims. I hope we will enjoy some incredible experiences together."