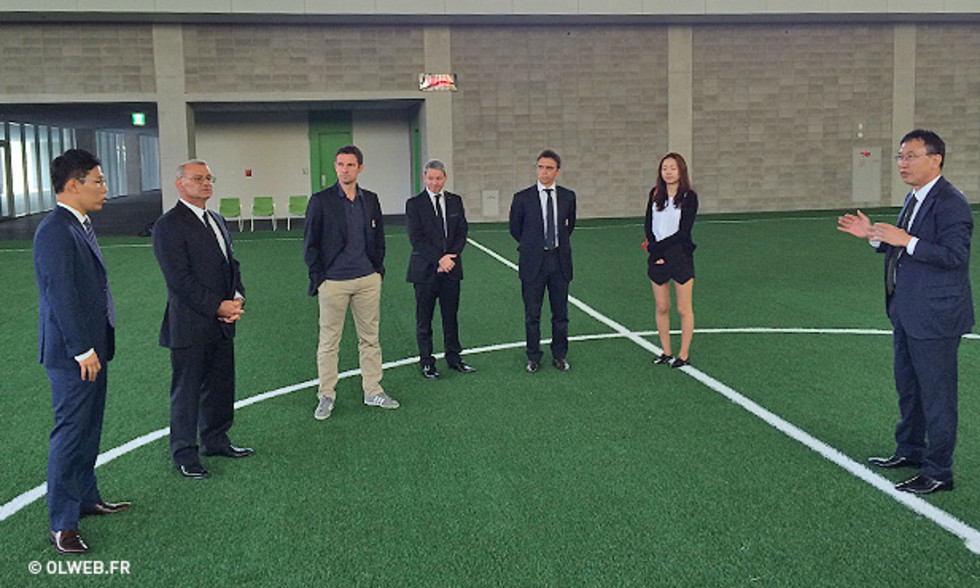 This morning the OL coaching staff visited the Jeonbuk Hyundai Motors training complex, the club of OL's Korean partner. Rémi Garde spoke about the links between the two clubs and Wednesday's match.
Rémi Garde
Training Complex visit
"It's very interesting to see the philosophy of the club. We can feel that it's a very professional club, with a very modern and functional training complex. Jeonbuk Hyundai is always looking to improve and looks to understand how European clubs function. The youth academy is a very important element for the club. This is a very important partnership for OL and for Lyon obviously."
The Match
"Like us, Jeonbuk Hyundai played their last match before a break last weekend. Because of the World Cup, we are here with a very young squad. The match will be in the spirit of our partnership with plenty of fair play, even if both teams will be looking to win. Above all, this match is to strengthen the bonds between the two clubs, but we will still be trying to play as well as possible.