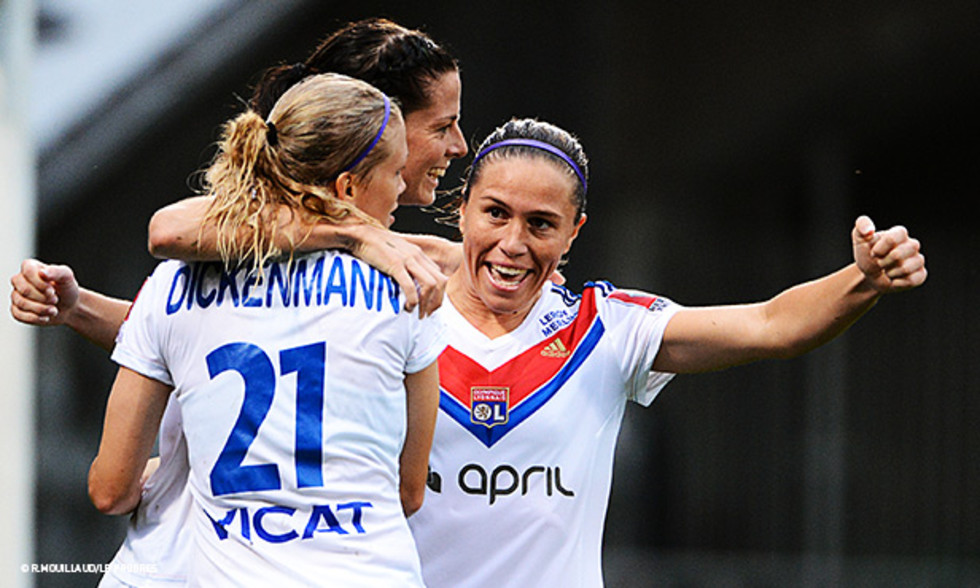 A former star with Montpellier, now she runs for OL. Camille Abily won the French championship with both clubs. And a win over her old teammates this weekend and the 29-year-old will be champion again!
How do you see the 2013-14 campaign for OL?
"Obviously we had the massive disappointment of being eliminated from the last-16 of the Champions League, when we had a two-goal lead. Even if Postdam are a very good side, we were good enough to get through. It was a massive disappointment. But we were able to bounce back. We are still in a good position to do the league and cup double. So that's good."

Why has the team not been as efficient as recent seasons?
"We lacked a little detail in the Europe. Subconsciously, I think we thought we were already qualified. That disappointment will be a good lesson for us in the future. But we had a good look at ourselves and we have responded well. We have shown a lot of character. The other teams know us well and how we play. They have recruited well, like PSG for example."

How are you feeling about the departure of Patrice Lair at the end of the season?
That's football. People come and people go. We will remember four excellent seasons with him while he was coach. One mustn't forget everything he has done for the team. Patrice Lair is a hard coach. We know he only coaches for a few seasons in any one club. A change might be good for us. We want to finish on a high  note... It's harder to deal with the girls who are out of contract. We have confidence in the club and the president to find us a good coach. We're waiting. We will start again from zero."

How are you approaching this match against Montpellier?
I think this match will be completely different to the one in the Coupe de France. In the Cup Montpellier looked to play very high against us. We were able to use that against them with our fast attacking players (6-0). I think they will play differently in this game and defend deep and in numbers."
I still want to win trophies with OL. I feel really good here in Lyon and I want to win the Champions League again
What does the future hold for you?
"I am already thinking about what I'm going to do after football because I'm 29 now. But I still want to win trophies with OL. I feel really good here in Lyon and I want to win the Champions League again. I am currently going for my coaching diplomas. I'm not obsessing over life after football, but I'm thinking about it. I want to keep working in football."