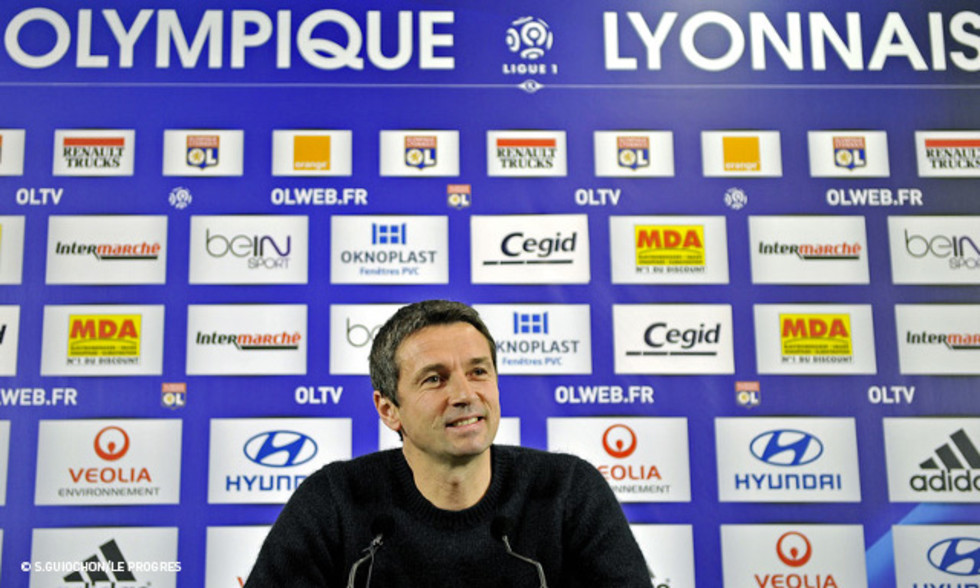 Rémi Garde conducted his final pre-match press conference as Olympique Lyonnais coach… looking ahead to the match with Nice and the stakes...
.

Injury Update

"Miguel Lopes, Gueïda Fofana and Bisevac are all missing. We will see in the last two training sessions if Corentin Tolisso will be right to play… Yoann Gourcuff has a sore ankle. I don't think he will play. Jordan Ferri and Mou Dabo are suspended."

...
Has this been a strange old week for you?
"You can't deny it. It's been different. But there have been a few weeks like this, this season. We started doing it tough and here we are. But this team is capable of digging deep to reach our objectives. Even if not everything was always rosy, this team has real character. The players that play on Saturday will be looking to finish the season in the best possible manner. We have to put in the energy."
Is the club's future on the line in this next game?
"One mustn't get melodramatic. Look overseas at clubs like Manchester United, AC Milan… These clubs are not European, but they will bounce back. Try and be reasonable in your analysis, while accepting that the season could be different depending on the outcome of the final match. But playing our entire season in this one last game isn't exactly the case either. It would be better to qualify for Europe, but if we don't, we won't be starting over from zero either. We feel like we deserve to be rewarded with European football for everything we've gone through."

Will this be a special match for you?
"I'm not approaching this game from a perosnal point of view. I'm heading to Nice to coach the team. There's not particular emotions. Will the players play for me? I'm not sure all of them will (smiles), but if they want to, then they can do what they have to do..."
How do you see this Nice side coached by Claude Puel?
"We will be taking on a side that never gives up. They will be dangerous because they are playing pressure free. I'm not expecting this side to do us any favours. In fact no-one has done us any favours this season... As for the fact they are coached by Claude Puel, that is not important..."
---
ALL THE NEW FOR OGCN - OL I  FIXTURES I  STANDINGS