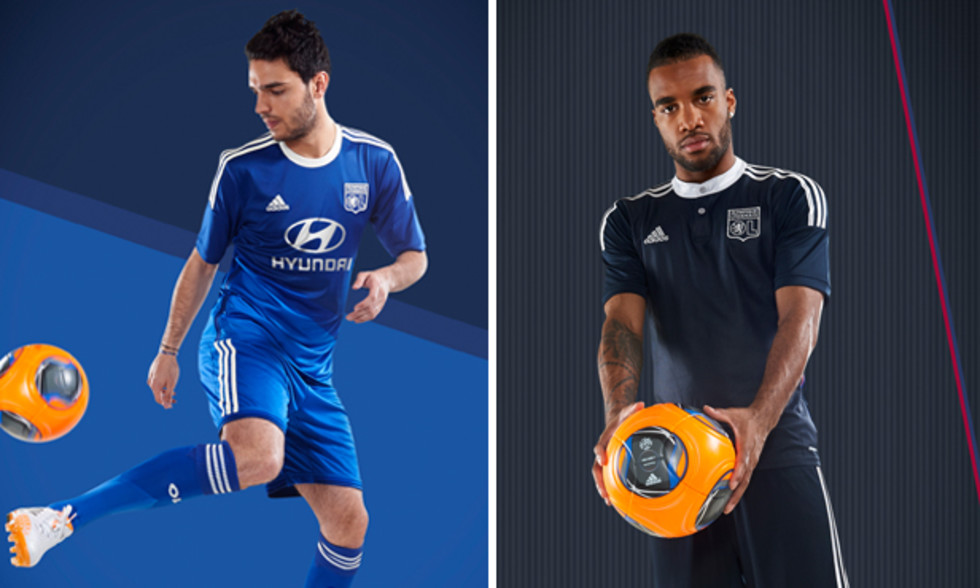 After releasing the new home kit, OL and adidas are also proud to present their new away and third kits for the 2014-15 season. These two new kits complete a modern, elegant and innovative collection...
NEW OL AWAY KIT
shades of blue for a modern and elegant look.
Olympique Lyonnais is clearly expressing its intentions with its new away kit for the 2014-15 season. Featuring a new design, the away kit lives up to the expectations of the club's supporters. The OL players will giving their opponents the blues.
The shades of blue on the shirt are modern, in keeping with the image of the club.
The details are associated with the different blues and are in accordance with current fashion colour blends.
Just like the home kit, adidas has paid tribute to the supporters who will follow the team to away matches with a special message: "We are Olympique Lyonnais" printed inside the collar.
The new away shirt will be worn for the first time this Sunday against OM.
THE OL THIRD KIT
for high intensity matches, Les Lyonnais will be ready, thanks to this innovative new kit.
The third kit features a special ribbed effect, giving the look of modern armour.
The button up collar reinforces the avant-garde look of the kit.
During the big matches, the alliance of this dark navy blue and the silver trimming will offer the players a second skin, allowing them to play to their very best in crucial matches.
Thanks to this third kit, they can play the role of modern day heroes, looking to conquer the obstacles in the biggest competitions. The inside of the collar is printed with "We are Olympique Lyonnais" and symbolises the union between the Lyon players and supporters in important matches.
The away and third kits are for all supporters of OL and come with ClimaCool Technology that ensures 'breathability' and quick drying during exertion.
The kits are now available at club's online store and from Monday in the OL Stores.