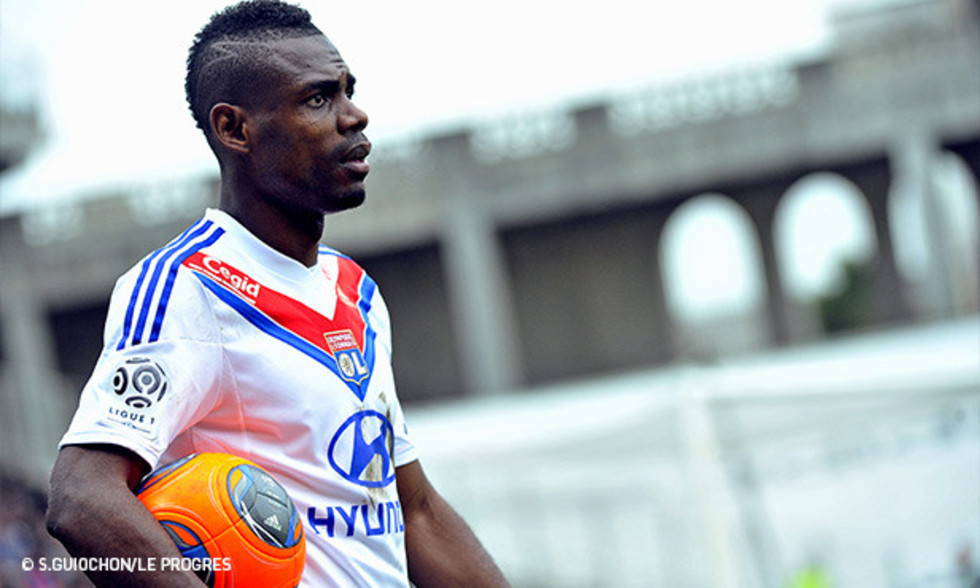 Find out what Henri Bédimo had to say in the traditional pre-match press conference ahead of Sunday evening's big Week 36 Ligue 1 clash away to OM.
Is it the fourth place you want more than fifth?
"Of course that's what we want. It means one less qualifying round, and, of course, it's nicer to finish fourth than fifth."
If you beat Marseille, will you be sure to be in Europe?
"I think we have three matches left and we can't start thinking about choosing our matches. We have to finish with as many points as possible and then see where we stand. But the main aim is to finish fourth."
Is the trip to Marseille a tough one for you? We know that OL does well away to OM, like last season...
"It was tough last season too! It's always tough to play away to Marseille. They are in a tough position and we are full of confidence with how we're playing at the moment. But we are still wary of this side... playing against a wounded Marseille is never reassuring. We are not going there over confident... just very confident."
Are you surprised by the character your team has shown in recent weeks?
"No, because I know there is a lot of quality here. Even when the results weren't what we wanted, we knew that if we worked hard and committed to the project, that it would work. We know that when you draw a lot of matches, you don't get many points, so it's good to have reached a certain cruising speed in terms of picking up points and that's what we're doing at the moment."
Is it hard to manage the final sprint finish to the Ligue 1 season with the World Cup just around the corner?
"The moment will come when I really start thinking about the World Cup, but it hasn't arrived yet. If I have signed for Lyon, it was to play in Europe every season, so I am totally focussed on the club's aim of qualifying for European competition. I will concentrate on the World Cup later, and cross my fingers that I will be fit and raring to go."
There is a cloud over the future of Rémi Garde and certain players. Are you desperate to know how the Lyon team will look next season?
"No, I don't think so. Everyone is focussed on the club's aim of finishing fourth. Let's take it one thing at a time. Everyone will have time to think about what they are going to do and the coach is busy preparing for these remaining games."
Henri, how does it feel to know that you are the defender with the most assists in all of Europe's top leagues?
"Personally, I am very proud, but I'm also proud of my team. When I signed here, I had personal objectives and I have reached them, so I'm very happy. But the season isn't finished yet. Gomis often makes the perfect runs so it's working well."
Is this one of, if not the best season of your career?
"In terms of the stats, yes. In terms of my work rate, I think I stepped up a level. I know what I'm capable of, of where I want to go, but I also want to keep improving. I came here looking for this pressure, every week, and I got what I was looking for. Now I have to help the team qualify for Europe."